CUP: Thomas Left Early With Packed Resume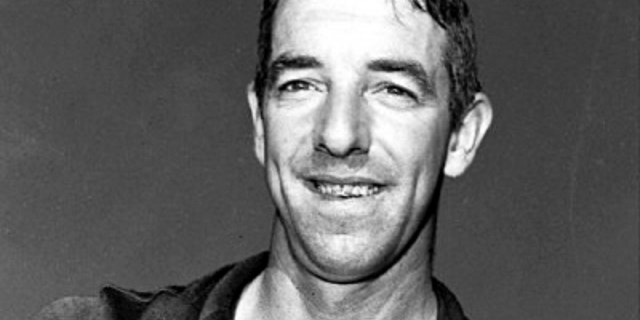 Although Herb Thomas raced into the 1962 season, his competitive career effectively ended in 1956 in a brutal crash at a Shelby, N.C. speedway.
Photos: NASCAR Hall of Fame Induction Class of 2013
That event will be clouded in controversy as long as there is a NASCAR.
The race was added to the schedule late in the year at the behest of team owner Carl Kiekhaefer, whose driver, Buck Baker, was racing Thomas for the series championship. Thomas formerly had driven for Kiekhaefer, a demanding owner who had great cars but an odd personality.
Kiekhaefer wanted more races to give Baker more chances to outpoint Thomas. During the Shelby race, Thomas was crashed by Speedy Thompson, another of Kiekhaefer's drivers. Thomas was seriously hurt, and Baker (ironically, he went into the NASCAR Hall of Fame with Thomas Friday night) went on to win the championship.
The talk of the tour was that Kiekhaefer had targeted Thomas.
Whatever the history, the crash shortened Thomas' career and left him basically as an also-ran for the remaining races he attempted. He raced in only 228 Cup events, winning 48.
He returned to the family tobacco farm after the 1956 crash, running only a few more events before calling it quits in 1962. He seldom visited the NASCAR scene in the years that followed.
"He got out of the sport early because his career kind of ended in '56, and he still listened on the radio and then watched it on TV," said Thomas' son, Victor.
"Great thing about it, he put it behind him. He didn't look back, he didn't regret about him getting hurt and knocking him out of a championship. He could have been the first three‑time champion there in '56. He put it behind him. Never saw any regrets from him at all. He got into his truck and went into that, and went on forward. He was happy."
The family still has the Thomas trophy collection – Cup awards from the 1951 and 1953 seasons, and trophies from Darlington Raceway, then – and maybe now – the toughest of them all.
"I remember in '54 when we moved to Sanford (N.C.), Mama built a trophy case in the living room, one side took half of them, another side took half of them, and after they passed away Joey (Victor's brother) brought the trophies down," Victor said. "He lives on the farm. And we still have all the trophies in that trophy case… ."
With a place in the Hall of Fame, Thomas forever will represent that group of pioneer drivers who left the farm or the factory or, in Baker's case, a Charlotte city bus route, to build the foundation for a new sport.
They became unlikely heroes.
"At the time, it was a big deal, because you have to look back in the early '50s – that's what people did on Sunday afternoons in the Carolinas," Victor Thomas said. "They'd go to church and then they'd go to races. It wasn't baseball, like in the North. It was racing in the South.
"Those were the first heroes ruling North Carolina."
Mike Hembree is NASCAR Editor for SPEED.com and has been covering motorsports for 31 years. He is a six-time winner of the National Motorsports Press Association Writer of the Year Award.