CUP: Talladega – Tandem Or Not?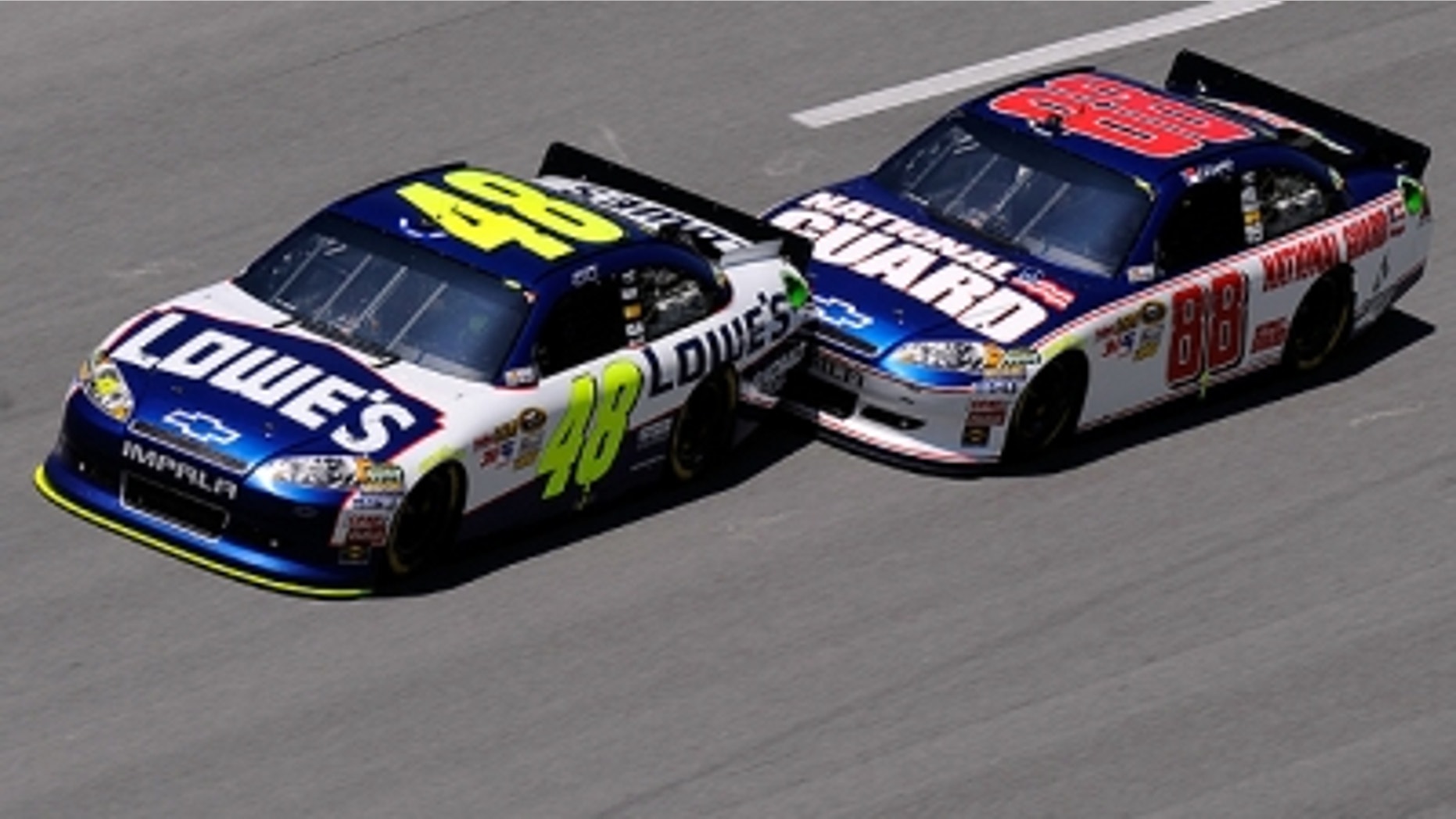 For those who are counting, NASCAR Sprint Cup drivers have raced through three consecutive events – 1,200 miles on three differently designed speedways – without producing a caution flag for a multi-car accident.
It's probably possible to find odds somewhere on whether that remarkable streak will continue this week at Talladega Superspeedway, and the suspicion is the odds would be long.
Talladega tends to ignite wrecks that often are biggies. Occasionally, a race is run at the circuit's biggest track without mayhem, but a Sunday afternoon cakewalk should not be expected.
Racing at Talladega and its sister track, Daytona International Speedway, has become a somewhat complicated process since the arrival of tandem drafting and NASCAR's subsequent rules modifications and attempts to essentially vanquish it. Traditional pack racing returned in February at Daytona, but the two-car draft continues to have an impact and remains everybody's favored way to win.
Dale Earnhardt Jr., once a power at these tracks but now bogged down in a seemingly endless winless streak approaching four years, said the tandem will be the way to go at Talladega this week.
"We can still tandem, and we will develop and work on our cooling systems," Earnhardt Jr. said. "Every team in the garage will work toward the same goal, and that is to get it back to the tandem because that is the fastest way to go. Even though I don't like the tandem, it is the fastest way to run around the track.
"Every team in the garage is thinking, working and engineering toward, 'How can we get to where we can tandem the whole race?' NASCAR will have to continue to do whatever they need to do within the rulebook and what have you to keep eliminating that or keep that to a minimum like we had at the (Daytona) 500.
"Again, to be honest, I feel like the style of racing we had in the Daytona 500 this year suits me better. I feel more confident in that style than I do the tandem. The tandem is difficult to really commit with someone all day long. Knowing if you are going to work together and you are going to be going for the win off the corner, you are going to have to split it between the two of you one way or the other."
Junior, a master at the big-track draft, said tandem racing is not racing in "its purest form. The way we did it in the 500 was nice, but the tandem is going to win the race, which is fine to me. I do like having more control on destiny and making my own decisions for myself – looking out for No. 1 and my team all day long [and] trying to do whatever I can to put myself in position to win the race. That is really what I feel like I have been doing all my life. To do anything different just doesn't feel comfortable. It feels odd to me."
Mike Hembree is NASCAR Editor for SPEED.com and has been covering motorsports for 30 years. He is a six-time winner of the National Motorsports Press Association Writer of the Year Award.