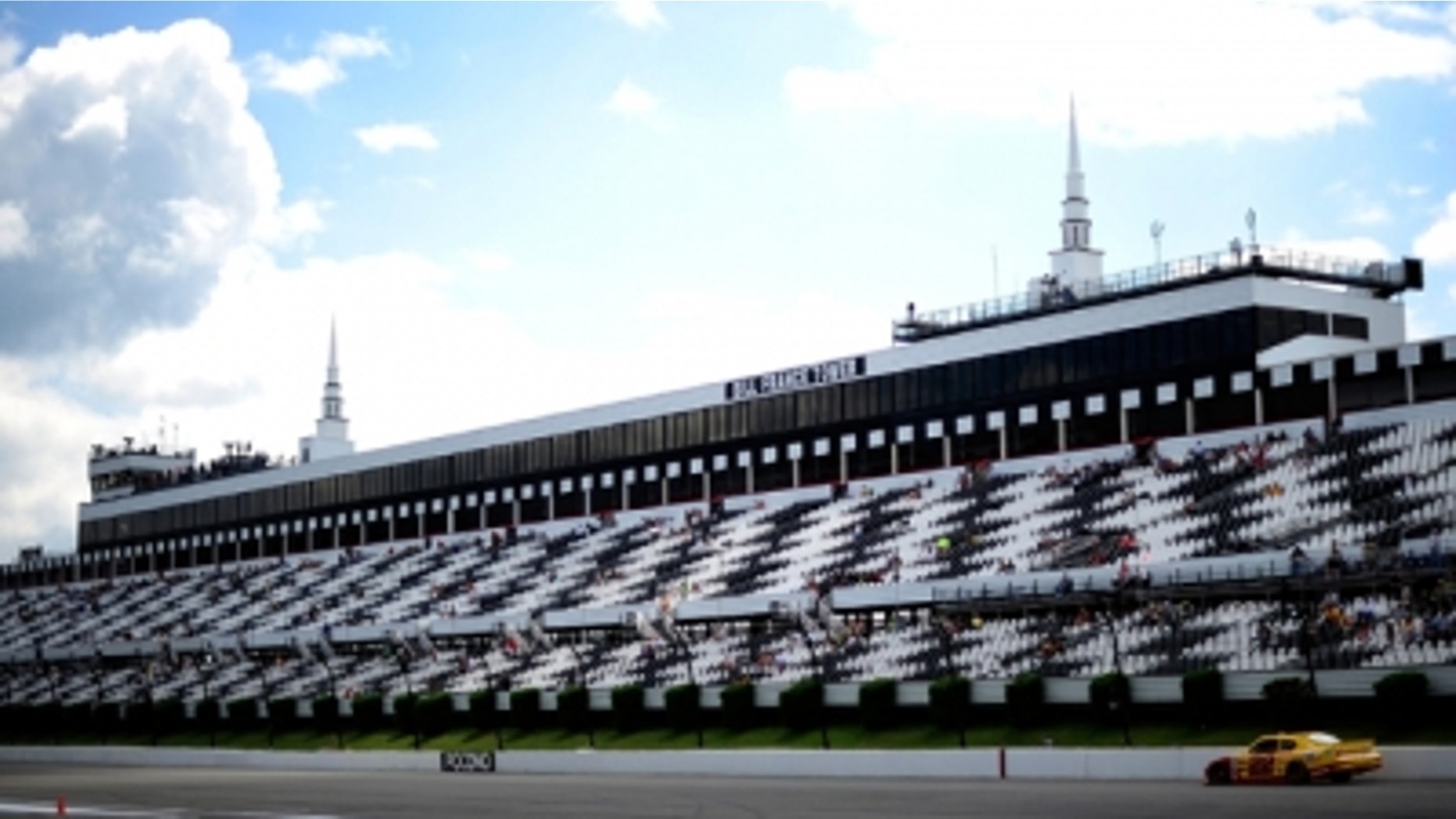 Pocono Raceway's long (3,740 feet) frontstretch has produced some of the fastest spot speeds in NASCAR racing since the track hosted its first Cup event in 1974.
Those numbers – and, consequently, the speedway's average speeds – are expected to surge even higher this week as the Sprint Cup Series rolls into the Pocono Mountains to challenge a freshly repaved track.
Pocono has a new surface for the first time – and only the third time in the facility's history – since 1995. Because of the fresh asphalt (from a project that began last September and was interrupted by the Pennsylvania winter), NASCAR has scheduled "test" sessions at the track Wednesday and Thursday before the normal race weekend schedule begins Friday.
Although Goodyear held tire tests on the new surface, no one knows exactly what to expect – other than faster speeds – in Sunday's race.
There will be another new twist at Pocono as both Cup races at the track have been shortened from 500 to 400 miles, a change resisted for years by the late track founder and president Dr. Joe Mattioli but one supported by most drivers.
"I think by the time you do the Wednesday test and Thursday test you will have a good idea of what you need and a good plan going into Friday and getting ready for the weekend," said Matt Kenseth. "It is a bit of an unknown right now, but I think we are going to have a lot of track time – everybody will, and hopefully we will have a better answer to your question after we get on track Wednesday and probably more so on Thursday once we get a bunch of cars on track and see what we are up against.
"Until we get on the track, having not been on that surface yet with a tire on that surface yet, it is hard to predict how much tires are going to make a difference and track position and all that kind of stuff. I would assume being a new paved track that it will have a fairly hard tire and be more track position and fuel mileage than it will be tires. Again, we haven't been on the track yet, so it is hard to predict that."
Kasey Kahne owns the Pocono qualifying record of 172.533 miles per hour, a mark that will be in serious danger in Saturday time trials.
Track repaves typically dampen competition for the first few events after the resurfacing. Pocono officials tried to limit those problems by using an asphalt mix best suited to its area.
"Pocono made sure they used the same mix, the same asphalt that we were racing on," said Jimmie Johnson, twice a winner at the track and fresh off Sunday's victory at Dover. "I'm optimistic that they are on to something and that other tracks when they resurface they can go back to their old mix. We have seen this new mix that goes down, and it takes years and years for the comfort to come for the track to age for the side-by-side racing to come.
"I am hopeful that the Pocono track, the decision they made, will speed that process up and we can go there and put on a good show. I would imagine that it's going to be super smooth and really fast. It's going to be a big engine test and aero platform test. We will compromise all mechanical grip for anything aero we can get with the speeds and how smooth the track is going to be there."
Carl Edwards said he expects the track to be not only fast but also "screaming fast."
"I want to make sure we pace ourselves and learn as much as we can during the testing time we have," Edwards said. "With a new surface, there is a huge opportunity for someone to figure something out and dominate. We want to be those guys. We don't want to go out there and have some preconceived notion. We are going in with open minds and hoping we can master that surface and take advantage of the unknown there."
Mike Hembree is NASCAR Editor for SPEED.com and has been covering motorsports for 30 years. He is a six-time winner of the National Motorsports Press Association Writer of the Year Award.