CUP: Penske Supports Allmendinger But Has 'Options'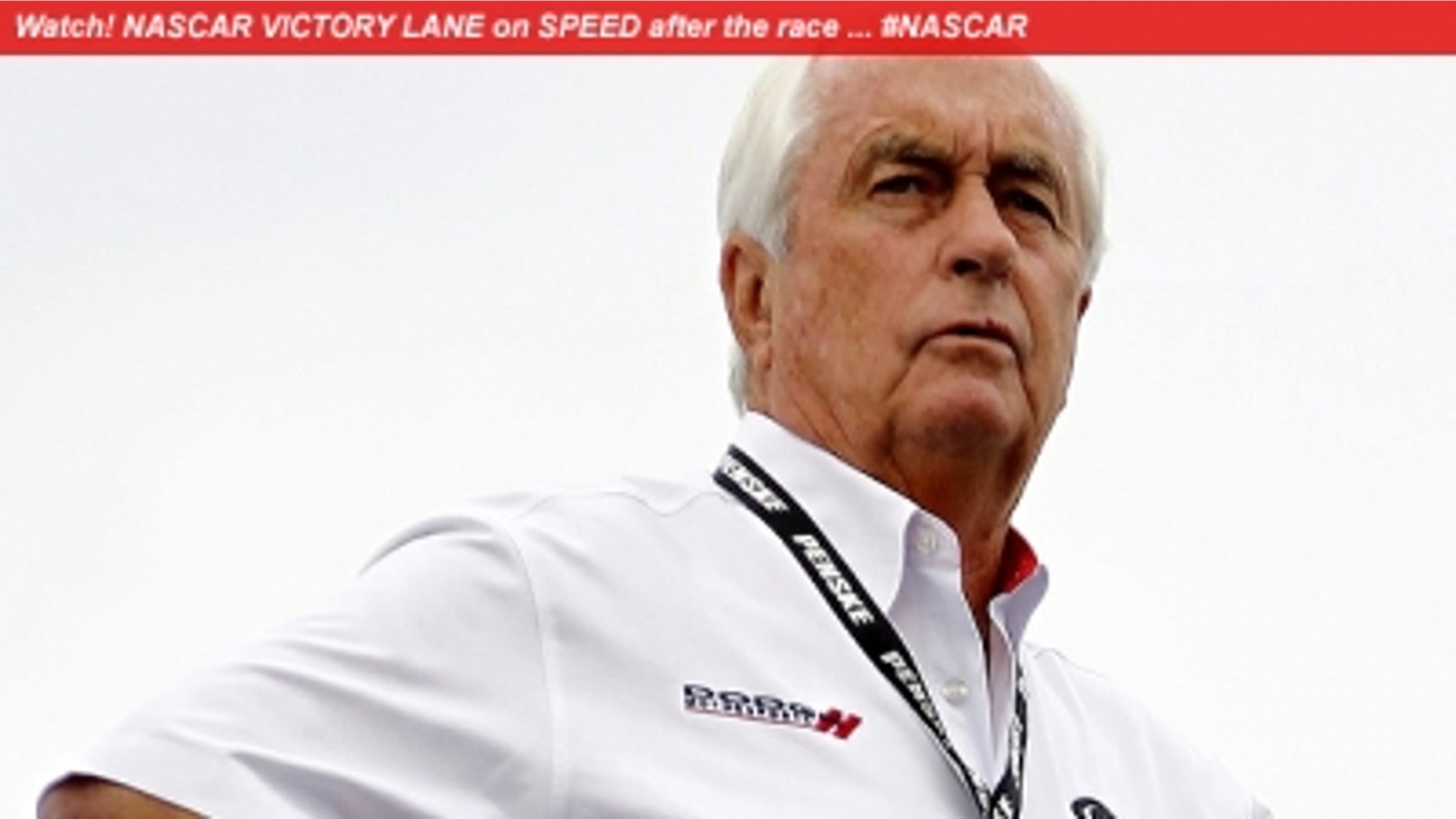 While saying he remains committed to embattled driver AJ Allmendinger, team owner Roger Penske also said Sunday he has "lots of options" if a vacancy appears in his No. 22 Sprint Cup cars.
Penske said Sunday morning that he hopes Allmendinger passes a second NASCAR drug test and that the team can move on.
"My goal is if this thing goes in AJ's corner and he can be back in the car and this is a speed bump," Penske said.
"I'm more concerned with him as an individual than I am the circumstance. We'll deal with the circumstance in a business way and support him one way or another.
"This could give us a chance potentially to look at drivers that might be wanting a ride in the 22. With that, we have lots of options."
Joey Logano, who is in a contract year at Joe Gibbs Racing, is rumored to be one of the drivers in tentative talks with the Penske operation.
Allmendinger was temporarily suspended by NASCAR on the Saturday of the Daytona race weekend after a random drug test produced a positive. The so-called "B" sample from that test will be checked next week. If positive, Allmendinger is likely to be suspended indefinitely.
Penske said Sunday that Sam Hornish Jr. probably will continue to fill in for Allmendinger at races that don't conflict with Hornish's Nationwide Series schedule.
"But there are some conflicts," Penske said. "We need to continue to run for the championship in Nationwide. We have commitments to sponsors. What we can't do is turn that upside-down.
"This is a great chance for him (Hornish) to show us what he has. He would obviously be someone we would consider if the 22 seat became open."
Penske didn't rule out the possibility of continuing to work with Allmendinger if the second test sample reveals a positive.
"I think what you have to do is look at what those circumstances are," he said. "What are the issues? Ultimately, that will be my decision on whether he would come back, and I don't want to make that call right now."
Penske referred to the tax-fraud charges leveled at his IndyCar driver, Helio Castroneves, in 2008. Castroneves was cleared of those charges and returned to drive for Penske.
"To me, there are people a lot bigger than AJ Allmendinger who have had issues who are strong and have come back and been successful," Penske said. "I would hope that there isn't an issue, and, if there is, he'll manage it properly and professionally and we'll move on.
"This is just a very unfortunate thing. Very disappointing."
The Sprint Cup Series is off next weekend, giving everyone involved in the Allmendinger situation some breathing space.
"Sam doesn't have to win the race (Sunday) to be in the car next week," Penske said. "I think he has to be comfortable, and we have to be comfortable. We have a couple of weeks now to sit back and look at our options for the next four to six weeks if AJ can't be in the car, and we'll do that."
Mike Hembree is NASCAR Editor for SPEED.com and has been covering motorsports for 30 years. He is a six-time winner of the National Motorsports Press Association Writer of the Year Award.