CUP: No Place Like Home For Kyle Busch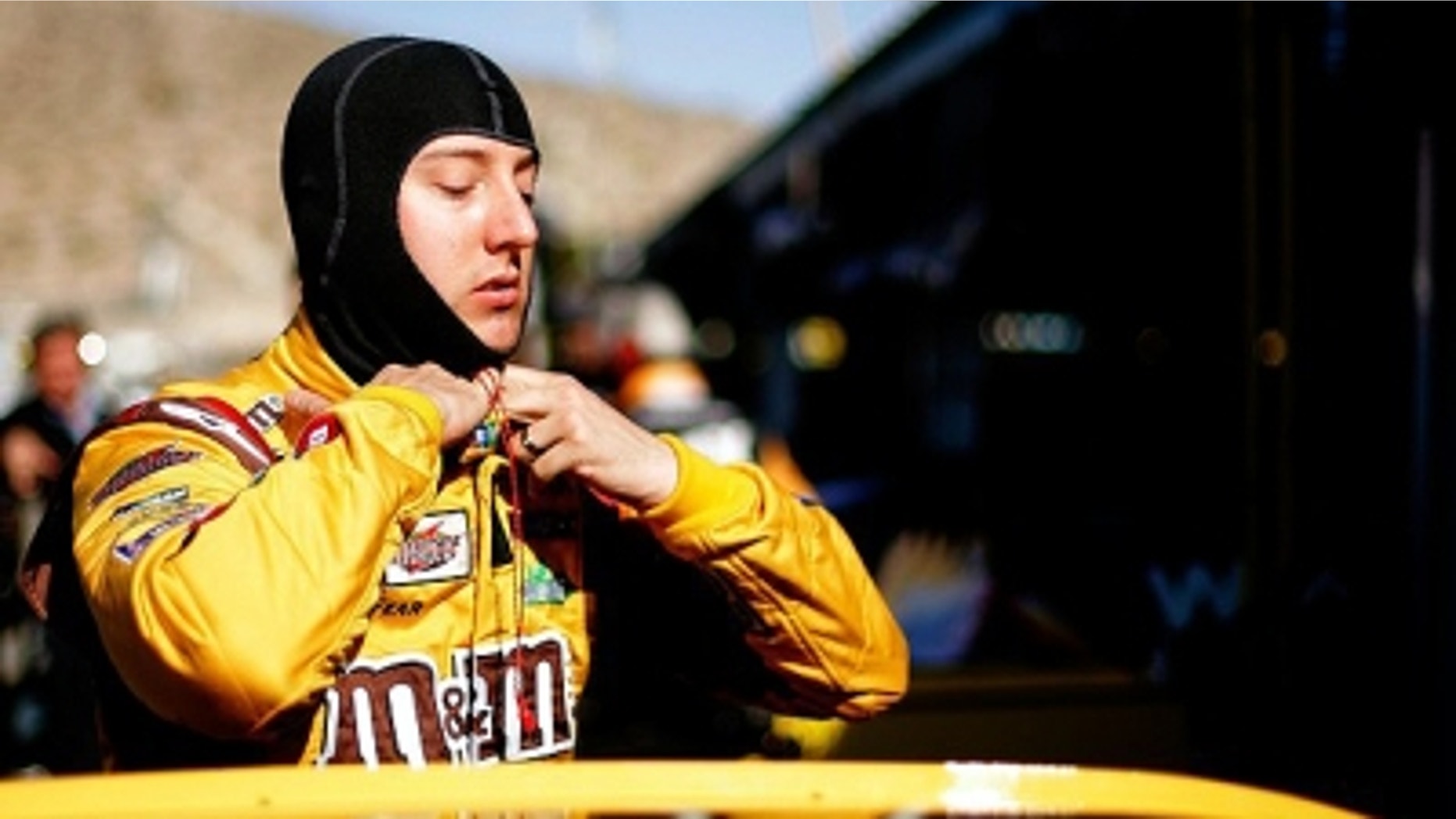 Now that his Joe Gibbs Racing teammate Denny Hamlin has exploded out of the gate with one points race victory and two top-five finishes, Kyle Busch would like nothing more than to get himself into the victory column as soon as possible.
And given that the NASCAR Sprint Cup Series is racing this weekend in Las Vegas, Busch's hometown, there is no time like the present. Busch opened the season with two spectacular saves and a victory in the Budweiser Shootout at Daytona, a race which unfortunately for him paid no points.
After a disappointing 17th-place finish in the Daytona 500 and a sixth last weekend at Phoenix, Busch finds himself ninth in points and eager to to move up.
Clearly, this is one of the races that he targets on his calendar each year.
"Yeah, Vegas is always a little bit more pressure — more pressure on myself, just because it's the hometown and you want to win there," said Busch. "Thankfully, I have won there and I've knocked that one off the list, but certainly you want to win there every year. It seems like either Carl (Edwards) or Jimmie (Johnson) are better than most, but I love Vegas — the atmosphere and everything going on around that place. It's been sold out for a lot of years, I think ever since it started. They've added more grandstands, which is cool. It's a big race."
Given his hometown connections, winning the 2009 Vegas Sprint Cup race was a big deal to Busch, although it was subsequently eclipsed by a couple of other race weekends.
"It was the biggest at the time, but the triple at Bristol ranks up there now, too, along with winning the inaugural Sprint Cup race at Kentucky last year," Busch said.
That isn't to say he takes the Las Vegas victory for granted. Far from it, in fact.

"It was awesome in 2009, though – just the feeling of a lifetime," he said. "I told everyone it would be just like another race, but it really meant a lot more than that when I got to victory lane. To have my mom there, and my brother (Kurt Busch) come to victory lane, just made it that much more special. We didn't have the best car in 2009, but I feel like I drove a smart race, anyway, and did what we needed to do. We worked on it all day and kept making it better."
As for making it back home, Busch isn't especially sentimental.
"It's fine going back there," he said. "There's really not much family out there. It's just family friends. There are a lot of friends you get to see and catch up with that you text back-and-forth or talk back-and-forth with during the year, but you never get to see them, so that's always cool to go out there to the race. Besides that, there are the different appearances we do for M848ff8if9a6fb627facGGcdbcce6M's. You get to go to some of the restaurants that you liked there growing up, so that's always cool. It's just another weekend, but I particularly know my way around this city better than I do any other place."
Tom Jensen is the Editor in Chief of SPEED.com, Senior NASCAR Editor at RACER and a contributing Editor for TruckSeries.com. You can follow him online at twitter.com/tomjensen100.