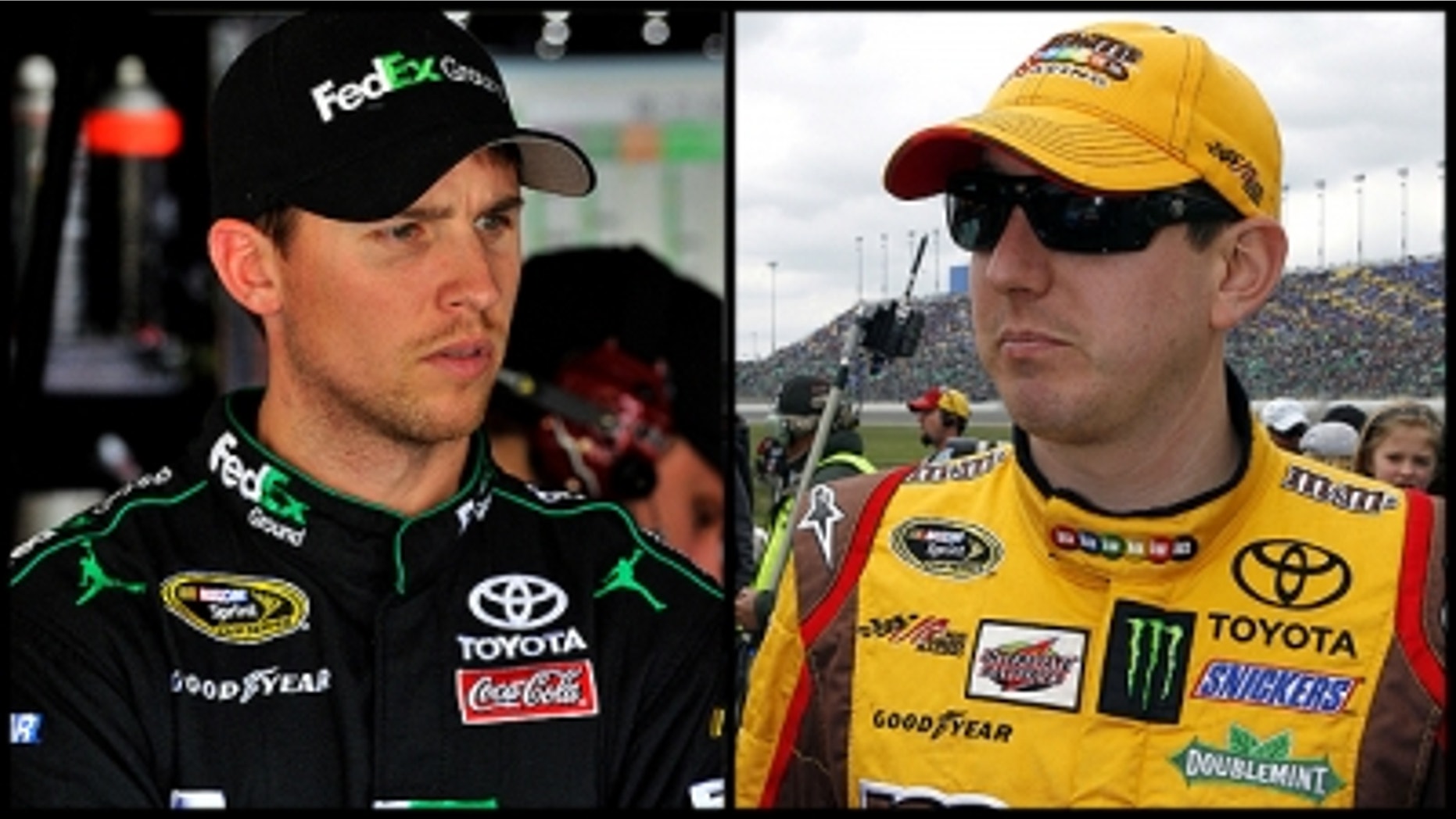 Kevin Harvick broke up the party.
For most of three years, Richmond International Raceway was home to the Kyle (Busch) vs. Denny (Hamlin) Show.
Busch won the track's Sprint Cup race in the spring of 2009, then Hamlin won at RIR in the fall. Then they repeated in 2010, Busch winning in the spring and Hamlin in the fall. Busch won again at RIR last April, but Harvick popped the bubble by taking the September race.
With all due respect to Harvick and his abilities, no one will be surprised if Saturday night's Capital City 400 becomes a Shrub vs. Hamlin showdown. They clearly have the .75-mile track figured out.
"This is a really good track for us, and we've got some good cars and we've had some good runs here in the past," Busch said. "No reason to not expect the M&Ms Camry to run up front on Saturday night here. It's been a really great place for us. Qualifying has been hit or miss, but we look forward to the challenge of getting ourselves back in the running condition that we like to be in and hopefully having a good run here Saturday night."
Busch said he and Hamlin race similar setups at Richmond – an oddity for the Joe Gibbs Racing teammates.
"We're able to talk a lot about this place and what the keys to our success have been here, whether I get in the corner a little bit deeper than he does and he gets in a little shallow, but we both seem to exit the same and need the same sort of car setup in order to have good cars here in the past and be good over the long run," Busch said. "That's been our key point that we've tried to save our tires as much as we can and everything.
"It's an interesting race when it comes down to the two of us because we both kind of know each other so well, that we know what each other is doing. It was fun here last year, he kind of ran me down and was on my back bumper for a couple laps, and then I steadily moved away from him a little bit and was able to win the race. We'll see if that happens again this year."
Hamlin sees Saturday night as a chance to fuel his team's momentum after winning last week at Kansas Speedway.
"It's a great opportunity for us to start some momentum," he said. "We've got some really good tracks coming up for us these next months or so that I feel we have ample opportunities to win multiple races. We feel like that Richmond has always been a good track for us, no matter what. We're looking more toward in the future the Charlottes and Darlingtons as tracks where we could pick up wins as well, so it's good to have the momentum going in here."
Practices for Saturday night's Capital City 400 are scheduled at noon and 2:45 p.m. (ET) Friday, and qualifying is scheduled at 5:30 p.m. All sessions will be televised by SPEED as part of its Fast Friday programming.
Mike Hembree is NASCAR Editor for SPEED.com and has been covering motorsports for 30 years. He is a six-time winner of the National Motorsports Press Association Writer of the Year Award.