CUP: Kenseth Pleased With Penalty Changes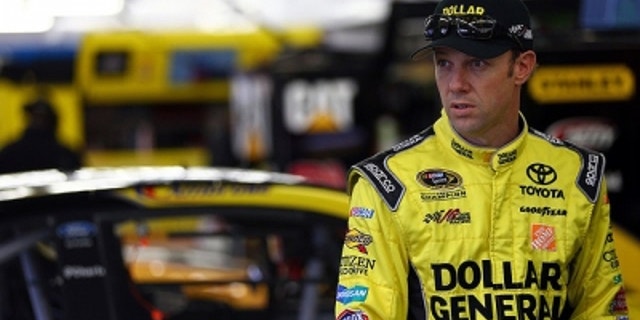 Matt Kenseth was "crushed." But Friday, in the heat and humidity of Darlington Raceway, he was feeling much, much better.
A NASCAR appeals panel dramatically changed the tone of Kenseth's season this week, making major modifications to a laundry list of penalties NASCAR had levied against Kenseth and his Joe Gibbs Racing team for the use of an illegal engine.
Key among the changes: Kenseth loses only 12 points instead of 50, and crew chief Jason Ratcliff is suspended for only one race, not six. Kenseth jumped in points from 11th to fourth.
These were among the reasons Kenseth was all smiles after stepping from his Nationwide Series car after a Friday morning practice in the Darlington heat.
"The penalties were pretty crushing before they got reduced," Kenseth said. "I applaud NASCAR for having the appeals process and putting that in place to have some people look at it after all the dust settles a little bit and be objective, look at all the facts and be objective. I feel like they did a nice job of looking at all the facts and circumstances that went with it and made a decent decision."
Kenseth didn't hold back in his earlier criticism of the penalties, calling them "borderline shameful."
Did the appeals panel decision bring vindication?
"I don't know about vindicated," he said. "I still feel bad that we were in that spot to begin with, to even have a penalty, to even put NASCAR in that position to have to react. That's your goal – to never be in that spot.
"Certainly, I think these penalties are way more in line with what I initially thought. I thought this was closer to what I thought it was going to be to start with."
Appeals resulted in important changes for both JGR and Penske Racing this week, but Kenseth said he isn't sure that any sort of "message" is being sent to NASCAR.
"You had two things going on at once that were fairly major," he said, "but yet they were very different in nature. I'm just glad it's behind us. I'm glad we're done appealing it. We can move forward and hopefully make sure we're never in this spot again."
Wally Brown will substitute for Ratcliff as Kenseth's crew chief this weekend.
Mike Hembree is NASCAR Editor for SPEED.com and has been covering motorsports for 31 years. He is a six-time winner of the National Motorsports Press Association Writer of the Year Award.