CUP: Ford Shows Some Oomph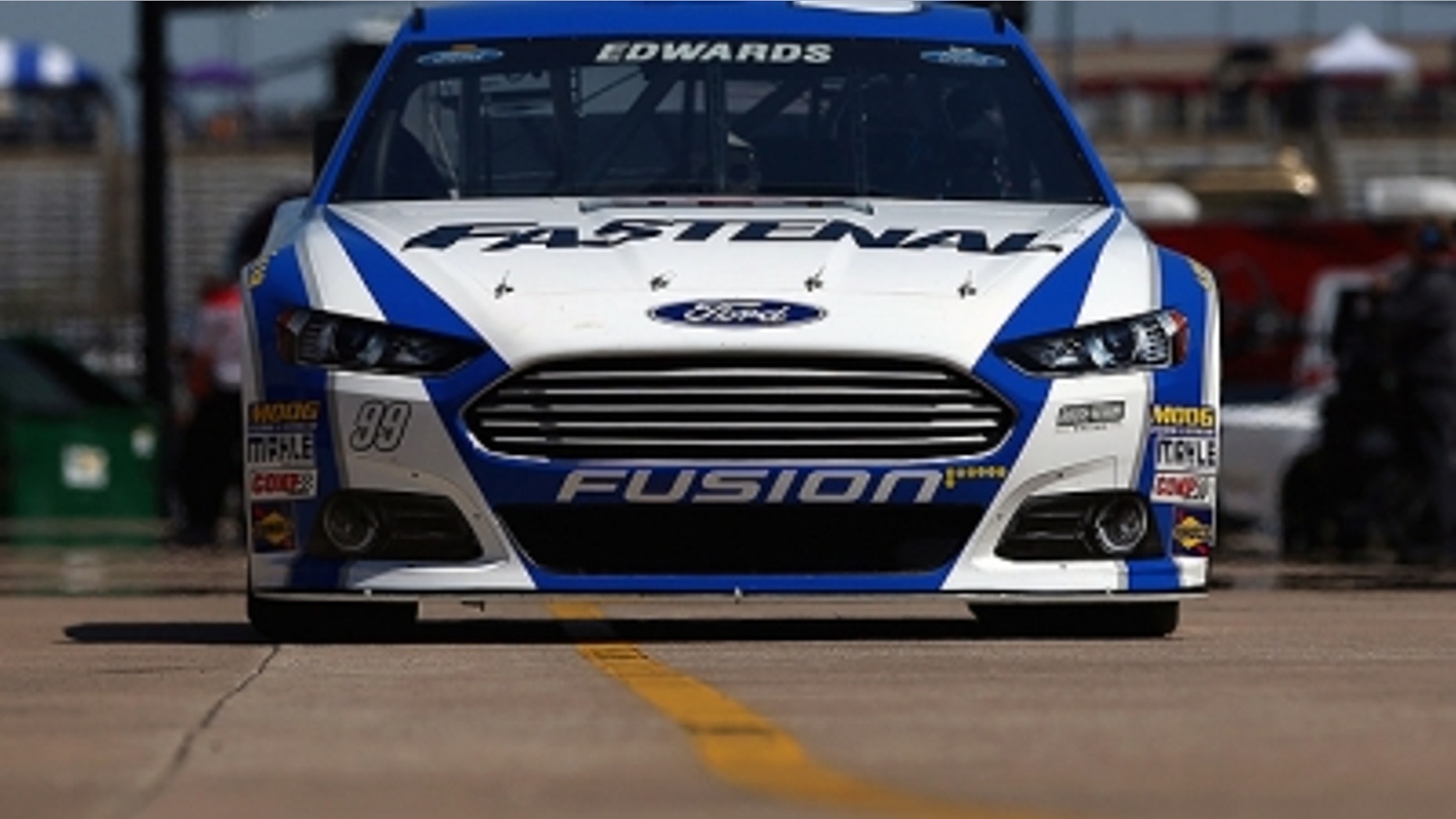 The folks at Ford Racing are well aware of some not-so-fun facts:
• No Blue Oval driver has won the Sprint Cup championship since Kurt Busch (now with Chevrolet) in 2004.
• Ford lost one of its best drivers – Matt Kenseth – to Toyota at the end of last season.
• Last year's championship was won by Dodge, a lame-duck car builder no longer in the sport.
Thanks to Jimmie Johnson and Tony Stewart, Chevrolet won the seven championships between Busch's 2004 run and Brad Keselowski's score for Dodge last year.
All that has left Ford on the outside looking in, sort of like the kid at the candy store window.
That could change this year.
With the addition of Penske Racing and drivers Joey Logano and Keselowski, a proven champion, to the fold, Ford is making more early-season noise.
The point standings after nine races show three Ford drivers in the top 10, with resurgent Carl Edwards the brightest spot. After a tough opening two-week period at Daytona, where he crashed enough cars to outfit many smaller teams, Edwards has been strong, scoring a win at Phoenix and adding finishes of third, fourth, fifth and sixth (Saturday night at Richmond).
The result is that Edwards, who failed to win last season and missed the Chase, finishing 15th in points, is second in the standings to Johnson. He and veteran crew chief Jimmy Fennig seemed to have reached a level of comfort that probably will return the Missouri driver to championship contention.
Despite beginning the season with a new manufacturer, Keselowski clicked off finishes of fourth (twice) and third (twice) to sit atop the point standings after four races. He had an ugly night at Richmond Saturday but nevertheless sits in sixth in points, and that despite a point penalty from NASCAR.
Greg Biffle, typically one of Ford's most consistent drivers but one who continues to hunt for a first championship, is eighth in points. He did not run well at Richmond but enters this week's race at Talladega Superspeedway with top-10 runs in four of the nine races.
Also making some noise – and from a generally unexpected precinct – for Ford is Richard Petty Motorsports driver Aric Almirola, whose improving season has pushed him into territory where he can contend for a Chase spot.
Almirola has a seventh and two eighths in the past three races and has climbed from 16th to 11th in points, 13 out of the top 10.
Although Edwards' victory at Phoenix in Race Two is the only win by Ford this season, its drivers have made enough noise to keep the early-season points discussion interesting.
Mike Hembree is NASCAR Editor for SPEED.com and has been covering motorsports for 31 years. He is a six-time winner of the National Motorsports Press Association Writer of the Year Award.