CUP: EXCLUSIVE – Kurt Busch To Furniture Row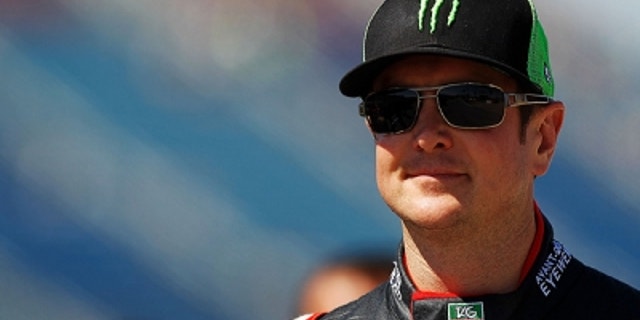 Kurt Busch, the 2004 NASCAR Sprint Cup Champion, announced on SPEED's NASCAR Race Hub that he will leave Phoenix Racing at the end of this season to join Denver-based Furniture Row Racing for 2013 and beyond.
In an exclusive interview with NASCAR Race Hub Monday night, Busch announced his decision to join Furniture Row.
Busch parted ways with Penske Racing, his home since the 2006 season, at the end of last year, and struck a one-year, handshake deal for 2012 with Phoenix Racing owner James Finch.
It has been a challenging season for Busch, who is ranked 25th in Sprint Cup points, with just one top-five and two top-10 finishes this season to go along with five DNFs. On a brighter note, Busch has won NASCAR Nationwide Series races this season in both a Phoenix Racing Chevrolet at Daytona and with his brother Kyle's Toyota at Richmond.
For his career, Busch has 24 victories, 89 top-five and 171 top-10 finishes in 427 career NASCAR Sprint Cup starts.
The addition of Busch should strengthen the Furniture Row effort. The team, formed in 2005, has one race victory in 190 starts over parts of eight seasons. The team's current driver, Regan Smith, is expected to leave after the end of this year.
Furniture Row had been rumored to be in line to become the factory Dodge team next year, but with Dodge withdrawing from NASCAR, it is likely the team will remain with Chevrolet.
Busch said the commitment shown by Furniture Row Racing owner Barney Visser to improve the team was a major incentive to make the change.
"Barney Visser, Joe Garone, the whole gang," Busch told Steve Byrnes on NASCAR Race Hub. "Bringing Todd Berrier in there this year showed me that these guys are for real. They want to go to the next level and they're committed to Sprint Cup racing.
"And so the family atmosphere Barney talked to me about right when I first showed up was his most important thing," said Busch. "… I'm committed to this program with Furniture Row and I'm excited about it. So, 2013's going to be great."
Tom Jensen is the Editor in Chief of SPEED.com, Senior NASCAR Editor at RACER and a contributing Editor for TruckSeries.com. You can follow him online at twitter.com/tomjensen100.