CUP: Edwards – The Future Is Now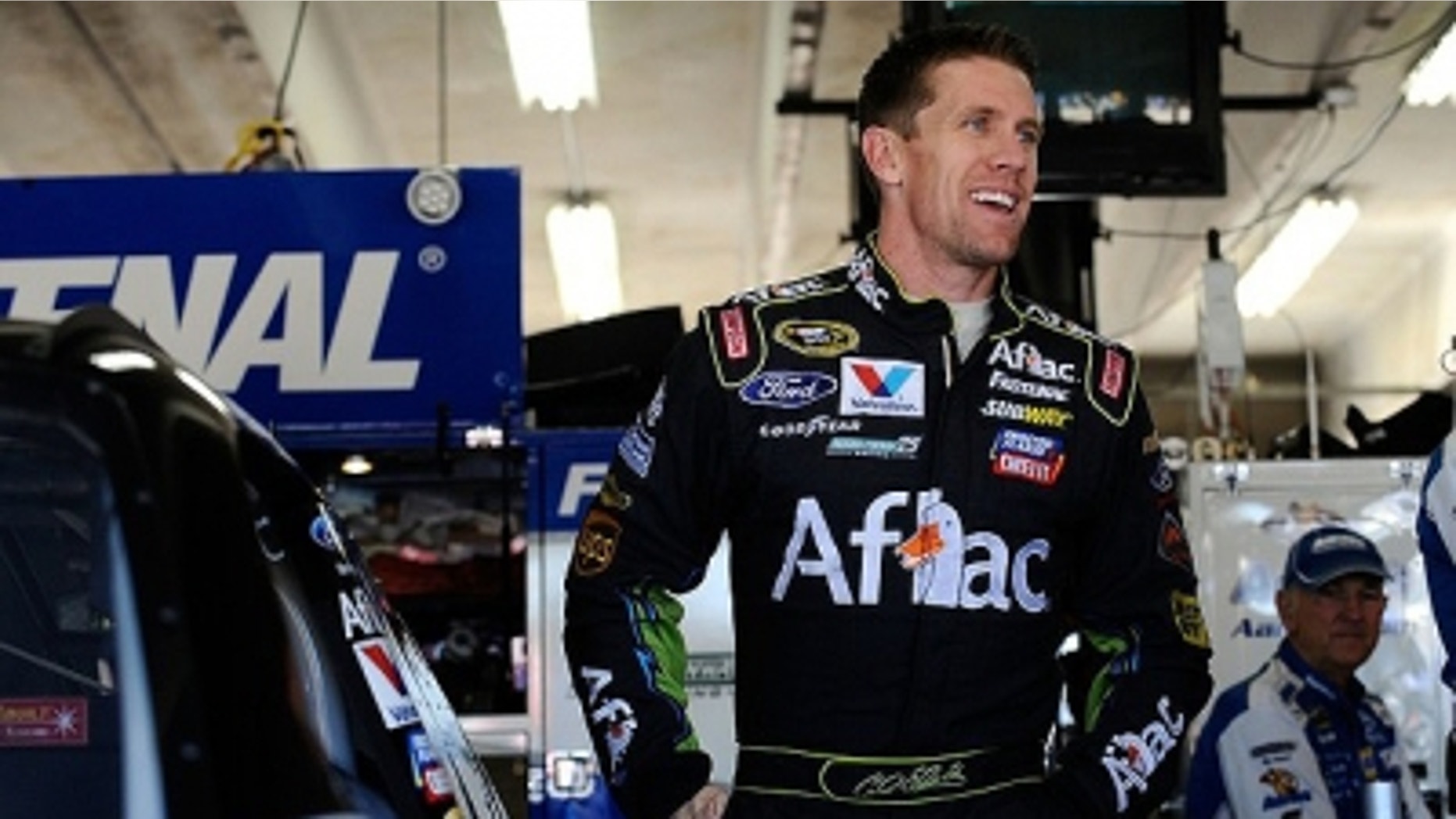 The past is just that for Carl Edwards. He doesn't want to talk about it.
And that's more than understandable. The 2012 season was the opposite of memorable for Edwards as he stumbled through a winless year and finished a miserable – for him – 15th in the point standings.
The first green flag of 2013 can't arrive too soon.
"I couldn't be looking forward to it more," Edwards said Thursday. "I think it will be an exciting year for me. I would like to put last year out of my memory and not think about it too much. Not in the last few years have I been this excited to go racing."
Edwards, who couldn't seem to find a balance with a crew chief last season, will be working with veteran Jimmy Fennig this year.
"Jimmy Fennig and the guys have got a couple of really nice cars built," Edwards said. "We have a little bit of a new structure at Roush Fenway Racing. Bob Osborne (former Edwards crew chief) is down here working on some special projects. It seems like we have everyone in positions now where we can use them to their maximum potential, and hopefully we will have a good solid year.
"I know Jimmy wants to come right out of the box with a couple wins and get locked in the Chase, and so do I. That is the first thing on our minds – to get a couple wins and get in the Chase."
Edwards said he and others have overanalyzed what happened last year.
"Thanks to a lot of you guys (news media) and a lot of the fans, I have heard every possible reason for my lack of winning last year," he said. "I have looked at a lot of it, and what I have done is just dedicated myself to being the very best driver I can be. Jimmy and I have spent a lot of time discussing that for me as a driver to meet the new team and talk to them, it was really important for me to let them know that I am 100 percent committed to winning and don't bring any preconceived notions. Any ideas they have, I am open to hearing them. For me, this is going to be a year of hard work and dedication for one purpose – to win races and the championship. I am working on everything I can."
Mike Hembree is NASCAR Editor for SPEED.com and has been covering motorsports for 31 years. He is a six-time winner of the National Motorsports Press Association Writer of the Year Award.