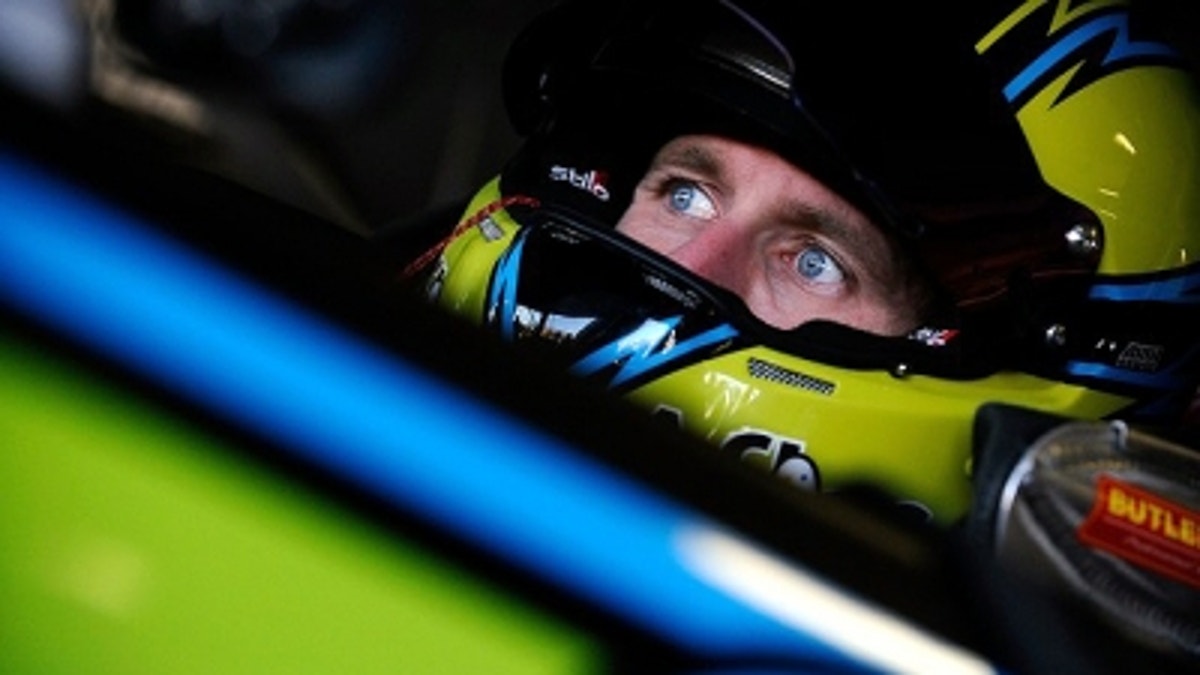 There perhaps was no one happier to see the 2012 Sprint Cup season end than Carl Edwards.
Call it the Hangover (that phenomenon that results in a driver who raced valiantly for the Sprint Cup title in the previous season – in this case, Edwards – collapsing in the following year). Or call it the Lost Season – no victories, no Chase.
Whatever, the struggle was totally unexpected, as Edwards limped home in 15th place in the point standings and scored only three top-five finishes, even as his Roush Fenway Racing teammates, Greg Biffle and Matt Kenseth, rolled into the Chase.
Edwards' difficulties reached the point that team co-owner Jack Roush made a mid-season crew-chief change, replacing Bob Osborne, who reportedly was experiencing some health problems, with Chad Norris, but Edwards continued to fail to hit the high notes.
A more dramatic change will occur for next season, as Jimmy Fennig, one of the sport's most experienced crew chiefs, will be Edwards' pit boss. Fennig previously worked with Kenseth, who has moved on to Joe Gibbs Racing. Fennig's No. 17 team also will move over to Edwards.
"One of the difficulties we had with Carl's program is that the engineers with the 99 were not really as able to be on their own as they needed to be with a crew chief that was an engineer," said Roush. "Bob required from the guys the support he needed, which was not as much and different than what Jimmy has needed. Jimmy's program is all organized with engineers that give him the support he requires.
"He holds court and plays the part of a judge between the theories he's come up with, based on what he sees in the garage and what his experience tells him, and what flows from the computers and the seven-post."
Fennig has filled numerous positions at RFR over the years and said he didn't hesitate when Roush approached him about the latest move.
"Jack more or less came to me and said he would appreciate it if I would go and run with Carl next year," he said. "Jack is a racer, and every time Jack has asked me to do something, I've done it for him, so when he came to me and talked about what he was thinking, I told him I would do it.
"We're going to go about things the way I've always done it, but I'm the type of person who is open-minded. I know how important simulation is and a lot of the other tools we have at our disposal as a race team, and I want to make sure that Carl gives our engineers and myself all of the feedback on what that car is doing so we can help him. Our simulation is a big part of what we do, and our engineering staff is a big strength of our organization that we've got to make sure it works."
Edwards said he's optimistic.
"The guy (Fennig) has worked with that many champions, and it can only help me and make me a better race car driver," he said. "I am really excited about next year, and I am glad that Jack gave me the opportunity to work with Jimmy.
"I think it is just an awesome opportunity. I went over to look at the 17 car in the shop and was standing there talking to Jimmy. I wanted to see how he did things. I started looking, and he wouldn't even let me look at Matt's car because there was one race left. He is pretty serious. I think that is cool."
Mike Hembree is NASCAR Editor for SPEED.com and has been covering motorsports for 30 years. He is a six-time winner of the National Motorsports Press Association Writer of the Year Award.