CUP: Earnhardt At The Crossroads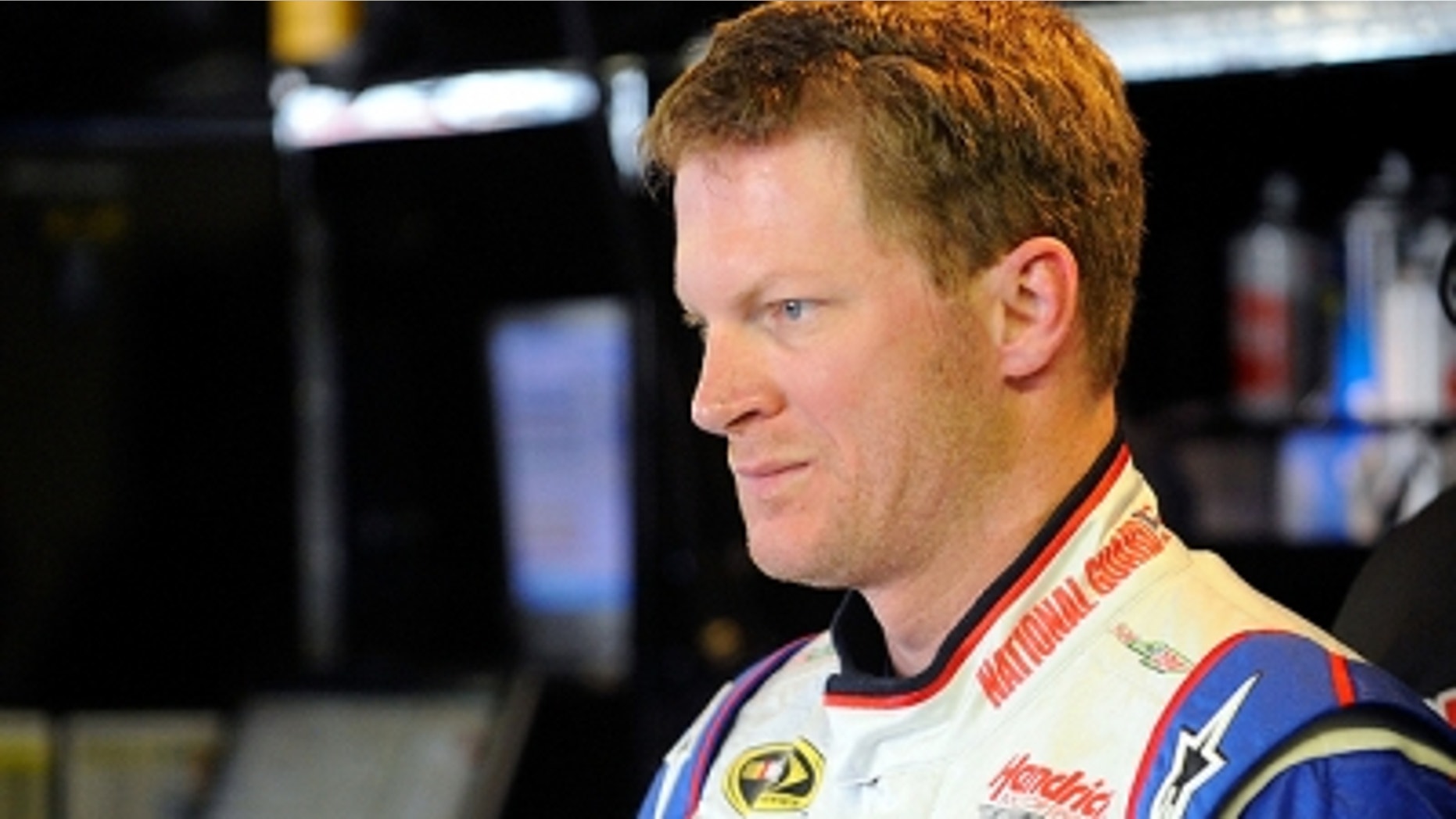 The final eight weeks of the 2012 NASCAR Sprint Cup season will determine whether Dale Earnhardt Jr. had a great year or merely a good one.
Following the Brickyard 400, Earnhardt briefly took over the Sprint Cup points lead in what has been his strongest season since joining Hendrick Motorsports prior to the 2008 season.
Already, he's earned more top-five and top-10 finishes this season than in any of the four prior campaigns with Hendrick.
Earnhardt's fourth-place finish at the Brickyard 400 was his fifth top-five finish in eight races, as he appeared to building momentum toward a championship run. His average finish in those eight races was 7.875.
In the eight races since the Brickyard, however, Earnhardt has posted just one top five and three top 10s, with an average finish during that period of 14.750.
With two races complete in the Chase for the Sprint Cup, Earnhardt is seventh in points after coming home eighth in Chicago and 13th in New Hampshire.
The bad news for the third-generation driver is that he hasn't been especially competitive the last two races. The good news is that he's salvaged two respectable finishes out of what could have been really bad days, and he's only 26 points behind leader and teammate Jimmie Johnson.
Despite the ups and downs, Earnhardt remains committed to making a championship run, though the competition is daunting.
"I think we feel that this is going to be very hard," Earnhardt said. "It's obviously a heck of a challenge. And we do feel like we need top fives. We're going to have to have top-five finishes. … That's really where we are mentally. But we're not discouraged, yet we know that the hill got a lot steeper over the last couple weeks. We're trying to catch some teams that are frankly some of the strongest teams in the sport."
The top four drivers in the Cup standings — Johnson, Brad Keselowski, Denny Hamlin and Tony Stewart — have combined to win 15 of the 28 races run so far this year, and winning a championship almost certainly will require winning at least one race in the Chase and probably more.
Earnhardt said he hopes to get his No. 88 Hendrick Motorsports Chevrolet back into Victory Lane soon, and is trying to motivate his team to help him get there.
"You got eight races left," he said. "You got to go in there with a good attitude. You got to have the body language and everything where your confidence is high so your team around you feels the same way, and everybody works hard. You got to keep trying.
"Even if things don't go exactly the way you want, there's eight chances to win some races, eight chances to have some things to celebrate, have some good things happen to you," he said. "Here we are trying to race for the championship; that's our main focus. But we would love to win some races during the process, and that would give us an opportunity."
Over the past year, Earnhardt has worked hard to improve his communication crew chief Steve Letarte, but the driver said there is still a ways to go in optimizing how the two work together.
"I'm telling you, the secret is the practice session itself, how you utilize that time," said Earnhardt. "If NASCAR gives you an hour, two hours, whatever, how you utilize that time to put changes into your car that you need to make, that you need to know what kind of fruit they bear. How you utilize that practice really determines what kind of race car you put out on the racetrack on Sunday."
Earnhardt said one of the reasons he ran poorly at New Hampshire is that his rivals did a better job of fixing their cars in practice than the No. 88 squad did.
"There were a lot of teams at that race this past weekend that didn't have perfect cars that worked on them in practice and did more than we did," he said. "They accomplished more than we accomplished in that time. I feel like that's where we might have stubbed our toe that led to the performance we had on Sunday."
And so, Earnhardt knows the team can ill-afford any more stubbed toes. He said he's ready to make it happen.
"I got confidence that I can win championships," he said. "I know how to win championships because I've done it before in (the NASCAR Nationwide) series. Competition level was real similar. The racing wasn't a whole lot different either.
"You just have to have all the variables working for you. You have to go to the racetrack, put good cars on the racetrack. Everything has to kind of go with the flow that's seamless and work smooth. One team's going to make that happen."
Tom Jensen is the Editor in Chief of SPEED.com, Senior NASCAR Editor at RACER and a contributing Editor for TruckSeries.com. You can follow him online at twitter.com/tomjensen100.