CUP: Dinger Claims Kansas Pole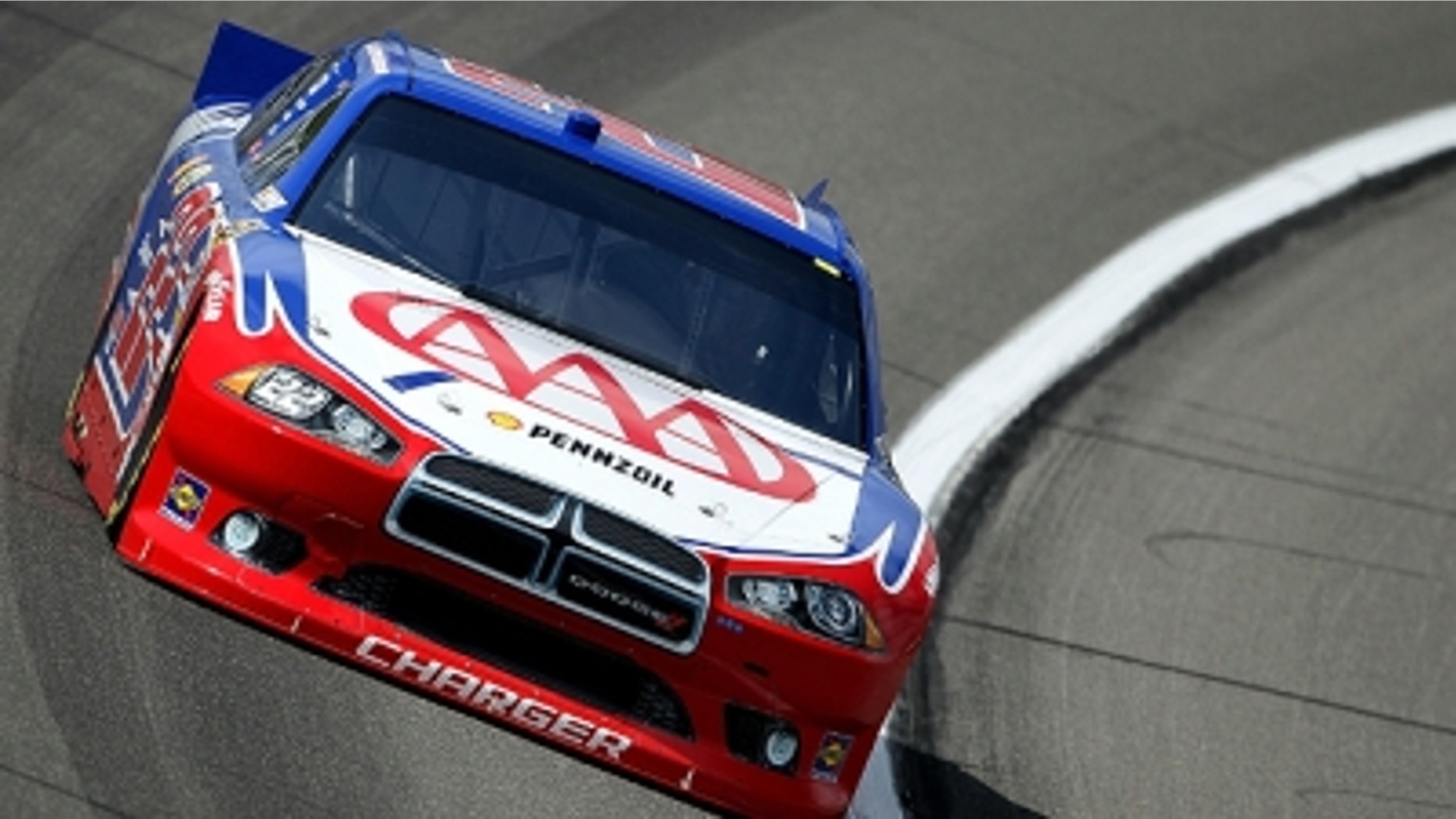 AJ Allmendinger figures it's a matter of momentum.
He picked up his first pole of the Sprint Cup season – and the second of his career – Saturday, spinning a lap at 175.993 miles per hour to earn the first starting position for Sunday's STP 400 at Kansas Speedway.
It's another piece in the building process, Allmendinger said, as the Penske Racing team shoots for the Dinger's first victory.
"More than anything, I'm just proud to be a part of this race team," Allmendinger said. "It's good momentum. We know the big deal is tomorrow, but to get our first pole as a race team and to be in the Shootout (at Daytona) next year and everything that goes with it feels good.
"We've got a way to go to get up with the top-five teams every week, but everything we do together is in the right direction, so I'm excited."
Allmendinger started second at Bristol and finished second at Martinsville two races ago.
Allmendinger edged Kevin Harvick, who came very close to ending a long first-place qualifying drought. Harvick has not won a pole since September 2006 at New Hampshire Motor Speedway.
Following in the top five were Joey Logano, Denny Hamlin and Mark Martin.
Logano will start at the rear of the field because of an engine change. He missed the first practice session Friday after engine trouble.
The race is scheduled Sunday at 1 p.m. (ET).
Mike Hembree is NASCAR Editor for SPEED.com and has been covering motorsports for 30 years. He is a six-time winner of the National Motorsports Press Association Writer of the Year Award.