CUP: Battle For Final Chase Spot Heats Up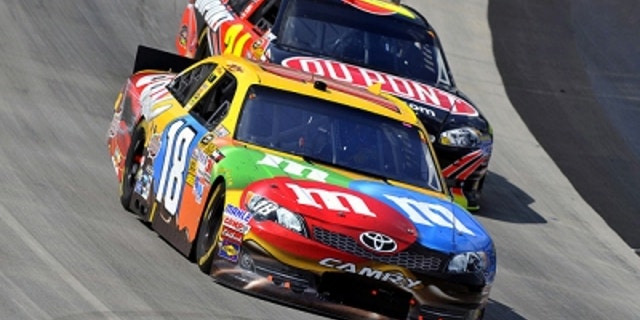 Article by Rea White, FOXSports.com
Putting Truex and Bowyer in the field made Sunday night a little easier for Michael Waltrip Racing, a team dealt the crushing disappointment of having Truex in position to win until a late caution cost him. Truex led 40 laps and had more than a two-second edge before the caution came out. Then the field pitted, Hamlin took the lead on pit road and Truex settled for fourth.
Still, Waltrip has teams in the Chase for the first time since the team debuted in the Cup series in 2007.
"There will be plenty of positives tomorrow," Truex said.
Team owner Michael Waltrip struggled to balance the emotions of the twin events.
"Tonight is what NASCAR is all about," he said. "We're so disappointed that Martin didn't win and then we have to be thankful we're in the Chase . . . You're supposed to be happy when you race and you have success, but somehow we were able to rob the joy of making the Chase."
Now there are just two spots up for grabs at Richmond International Raceway.
Kasey Kahne has the edge in the wild-card race. Just 18 points outside of the top 10, he could break into that field, as well.
After that, though, is where the battle lies. Kyle Busch has one victory and is 12th in the standings, giving him the second wild-card position right now. Jeff Gordon has one victory and is 13th in the standings, 12 points behind Busch. Carl Edwards is 14th but winless, while Marcos Ambrose (16th), Ryan Newman (17th) and Joey Logano (18th) also have wins.
So the heart of the battle is between Busch and Gordon — and both will be chasing a win Saturday night. If neither wins, Busch needs only to finish no worse than 11 points behind Gordon in the race to clinch.
"Anything can happen," Busch said. "Jeff is no slouch at Richmond, either. He will be fine. I feel like that's the guy we're racing, the 24 car. We'll just have to see how it all plays out. Jeff could give us a run for our money."