CUP: Back To Work For Johnson, Knaus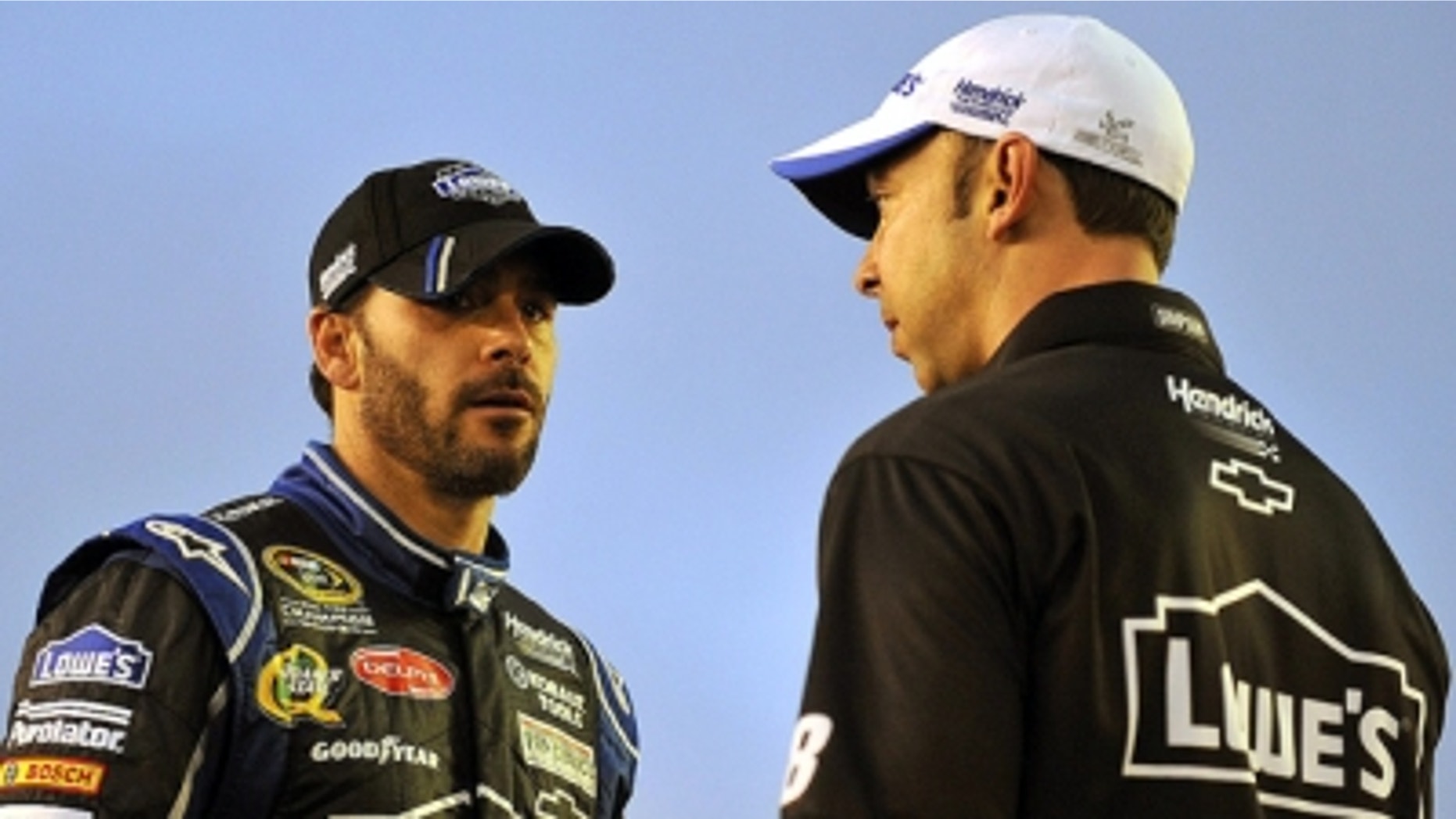 While Hendrick Motorsports owner Rick Hendrick was disappointed that his team lost the appeal of penalties against the No. 48 Hendrick squad Tuesday, for driver Jimmie Johnson and crew chief Chad Knaus, it's back to business, at least for the time being.
Knaus and car chief Ron Malec each earned six-week suspensions from NASCAR after Johnson's car flunked pre-qualifying Daytona 500 inspection for illegally modified c-posts on the roof of the car. Johnson was also fined 25 driver points, the team lost a like amount of owner points and Knaus' wallet was lightened by $100,000.
But with one appeal left by the team, Knaus and Malec both will be at Bristol Motor Speedway this weekend for Sunday's Food City 500, race No. 4 of 26 in NASCAR's Sprint Cup regular season.
Bristol used to be one of Johnson's worst tracks: From his rookie year of 2002 through 2008, his average finish at the 0.533-mile, high-banked oval was 17.36, earning just two top fives in 14 starts.
Over the last three seasons, though, Johnson has lit it up at Bristol. In his most recent six Bristol starts, Johnson has one victory, four top fives and five finishes of eighth or better.
He'll be looking to put up a big finish again this weekend. And he'll need to, given that between the penalty and getting wrecked on Lap 2 of the Daytona 500, he's mired back in 23rd place in points.
"Yeah, points are definitely important," said Johnson. "To be honest with you, I'm not thinking about it. We have the fortune of a lot of racing left before the Chase cutoff; and if you have DNFs throughout the course of the year – we had one at Daytona, unfortunately."
Johnson is still hoping that Hendrick will win its final appeal before NASCAR chief appellate officer John Middlebrook, a former General Motors executive and friend of team owner Rick Hendrick.
"And certainly with the appeal process under way, and our chance to hopefully get back those 25 points, we'll see what happens there," said Johnson. "And if that goes against us, it doesn't change my mindset of finishing as well as I can and trying to win races."
Johnson said Bristol was one of the toughest tracks to learn on the circuit, at least for him.
"It took me about nine or 10 years of laps over there to finally figure it out," he said. "So, I'm just trying to remember that rhythm that you drive there. It is a very different racetrack to drive. ... I'm so proud of the one win I have there. It's been such a tough track on me over the years that I really want another trophy there. We've been very close and I think we'll be a threat."
Tom Jensen is the Editor in Chief of SPEED.com, Senior NASCAR Editor at RACER and a contributing Editor for TruckSeries.com. You can follow him online at twitter.com/tomjensen100.