CUP: Another Strong Week For Earnhardt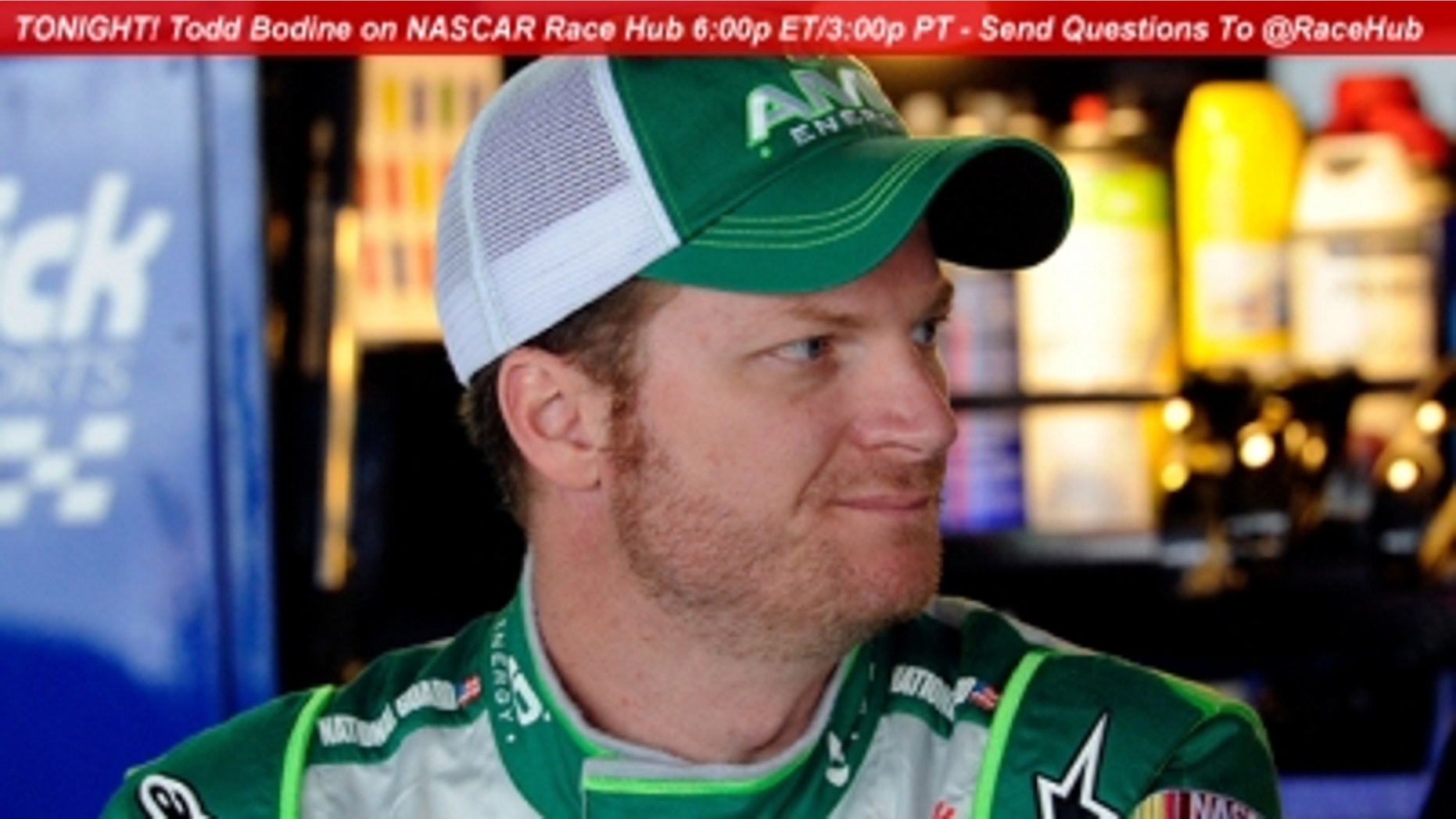 Dale Earnhardt Jr.'s fourth-place finish in Sunday's FedEx 400 benefitting Autism Speaks at Dover International Speedway moved him back to third place in the NASCAR Sprint Cup points standings, just 10 points behind leader Greg Biffle.
And while Earnhardt's winless streak extended to 142 races on Sunday, the rest of his numbers this year continue to be impressive.
Through 13 races, Earnhardt has five top-five finishes so far, more than he had in all 36 races last season, and as many as he had in 2009-10 combined, a stretch of 72 races.
He's ahead of Jimmie Johnson, Jeff Gordon and Kasey Kahne, his three teammates at Hendrick Motorsports, in Sprint Cup points.
And, he is the only driver in NASCAR to complete all 4,288 laps run this season.
"We are getting close," Earnhardt said after finishing behind teammate Jimmie Johnson, Kevin Harvick and Matt Kenseth at Dover on Sunday. "We are finishing good when we are not winning. I can't complain too much about how we are doing. We've got some tricky tracks coming up for us. The summer months aren't really my thing, the tracks at least, but hopefully we can have some more good runs."
Now in his second season working with crew chief Steve Letarte, there's no question that the pair has built a good comfort level together, and that Earnhardt's confidence level has improved dramatically.
Then again, Earnhardt just might be running a lot better because the Hendrick Chevrolets are faster this year. Sunday at Dover, Johnson won, Earnhardt had a top five, Kahne a top-10 and Gordon had the fastest car in the race, but finished 13th because of a loose wheel. Hendrick drivers have won the past three Cup points races, as well as the Sprint All-Star Race.
Dover always has been a good track for the team, but there's no question that collectively the Hendrick Chevys had the field covered on Sunday.
"Man that No. 24 (Gordon) was fast, I know they are disappointed they did such a great job, that car was amazing," said Earnhardt. "Jimmie did a good job. I'm real happy for Hendrick Motorsports, Rick (Hendrick, owner) and everybody all the employees. We've got the fastest cars in the business right now. They ought to be real proud."
As for Earnhardt himself, Dover isn't one of his better tracks. Coming into Sunday's race, he'd posted just seven top-10 finishes in 24 career races at the Monster Mile. This time went a lot better for him.
"We were just a little loose on braking getting into the corner and couldn't really challenge Matt (Kenseth) or anybody really around us," Earnhardt said of the final sprint to the finish after a late-race caution. "Wherever you kind of settled in after the restart is kind of where you were. We had a good car though. We had good speed. I want to thank AMP, Diet Mountain Dew and National Guard, all our sponsors. It was a good day for us, a good points day. I run as hard as I could run. I didn't have anything left."
So now it's on to Pocono for Earnhardt, who departs with a fair amount of confidence going for him.
"We feel pretty good about being consistent and running well at every track. The cars are built really well," said Earnhardt. "That's a testament to all the hard work at Hendrick Motorsports by all of the team to keep the car on track every lap and be able to run every lap that's been run this year."
Tom Jensen is the Editor in Chief of SPEED.com, Senior NASCAR Editor at RACER and a contributing Editor for TruckSeries.com. You can follow him online at twitter.com/tomjensen100.