Cristiano Ronaldo vs. Lionel Messi: Who Will Be The Top Goal Scorer?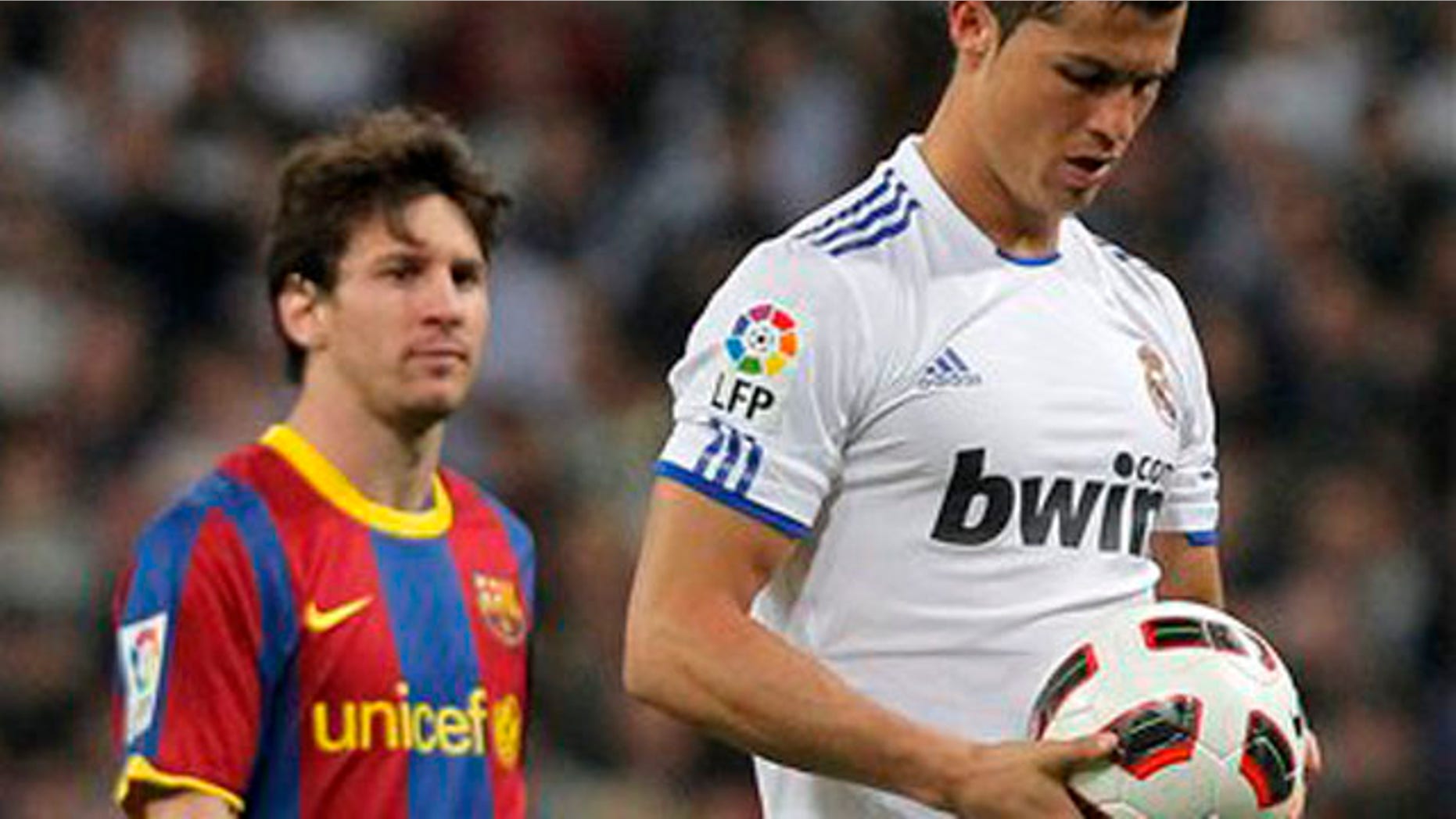 With the title all but decided, Lionel Messi and Cristiano Ronaldo are still providing a measure of drama in La Liga.
Each has 27 goals apiece and about a dozen games left to decide who the top scorer in the league will be.
Messi's Barcelona team has a seven-point lead over Ronaldo's Real Madrid squad in La Liga's overall standings, and the Argentine may have an edge over the Portuguese Ronaldo when it comes to the scoring title as well.
Messi has scored 27 goals on 119 shots over 24 games.
Cristiano Ronaldo, on the other hand, has 27 goals over 27 games on 199 shots.
Messi has also almost doubled Ronaldo's assists 15 to 8.
Real Madrid has 13 games left on the schedule but Ronaldo has ruled himself out of its next game against Hercules and may miss the following game against Lyon because of a left hamstring injury suffered in a 7-0 rout with Malaga.
The two-time FIFA world player of the year, Messi, on the other hand, appears to be on top of his game after scoring two goals in Barcelona's 3-1 victory over Arsenal in the Champion's League match on Tuesday.
Barcelona's next game is against Sevilla FC, who they beat handily 5-0 on October 30th. In that game, Messi scored two goals, his first coming only four minutes into the match.
In the only international matchup between the two players in February, Messi scored a 90th-minute penalty to give Argentina a 2-1 win over Portgual.
With things lining up well for Messi, Cristiano Ronaldo may need his hamstring at full strength if he wishes to become La Liga's top scorer.
Contact Adrian Carrasquillo at Adrian.Carrasquillo@foxnewslatino.com or on Twitter @RealAdrianC.
Follow us on twitter.com/foxnewslatino
Like us at facebook.com/foxnewslatino