Cricket match suspended at The Oval after crossbow bolt lands on pitch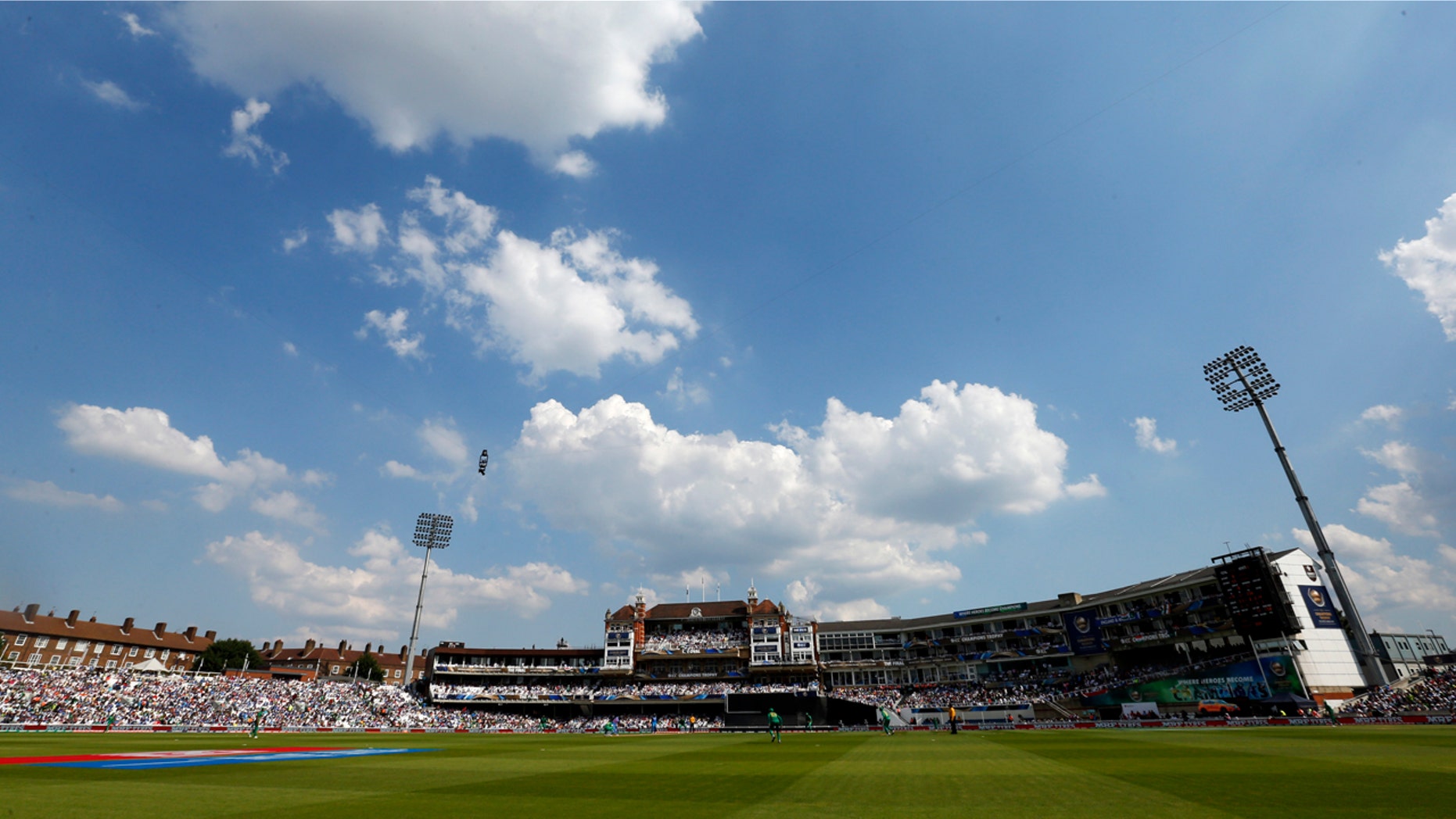 A cricket match was suspended Thursday at The Oval in London after a crossbow bolt was fired onto the grounds and landed in the playing area, officials said.
Fans were evacuated from the stands and play was suspended in the County Championship clash between Surrey and Middlesex after the arrow landed in the middle of the pitch, Sky News reported.
There were no reported injuries, and players were ordered off the pitch due to the incident.
"At this early stage it is believed that the object came from outside of the ground," London Metropolitan Police said in a statement, adding no arrests had been made. "We retain an open mind as to motive."
A Surrey County Cricket Club spokesman told Sky News that players and fans were advised to take cover after the arrow appeared.
"We don't know much more at the moment," the spokesman said. "We're not sure if it's deliberate or accidental or whether it's come from inside or outside the ground."