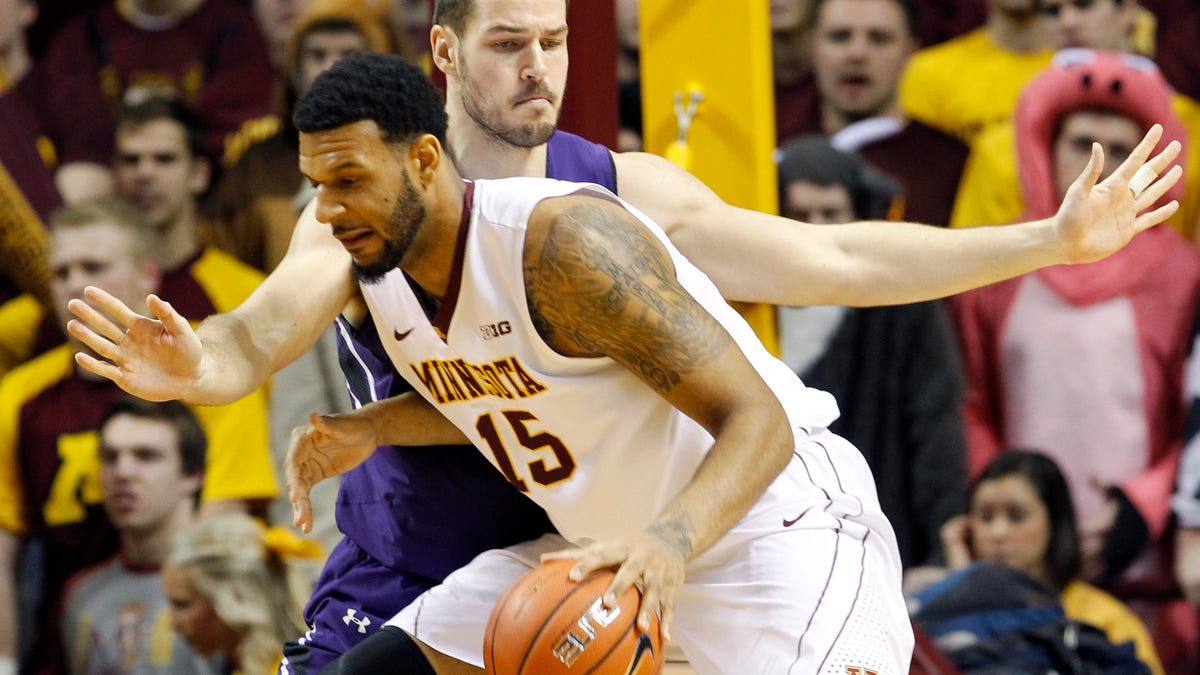 MINNEAPOLIS – Drew Crawford scored 17 points and JerShon Cobb pitched in 15 points to help Northwestern win its third game in a row on the road, 55-54 over Minnesota on Saturday.
Tre Demps had 11 points for the Wildcats (12-11, 5-5 Big Ten), who moved into fourth place in the conference with their fifth victory in their last seven games.
The Gophers (15-7, 4-5) had the ball at the end, but DeAndre Mathieu's layup was short and Mo Walker's putback was off, too, before the final buzzer went off. Walker scored 14 points and Austin Hollins had 13 points, six rebounds and three steals, but the Gophers went 3 for 14 from 3-point range, 5 for 9 from the free-throw line and missed multiple short shots down the stretch.
Northwestern's last three-game Big Ten road winning streak, according to the Big Ten Network, was 54 years ago.