Coyotes claw past Ducks for preseason win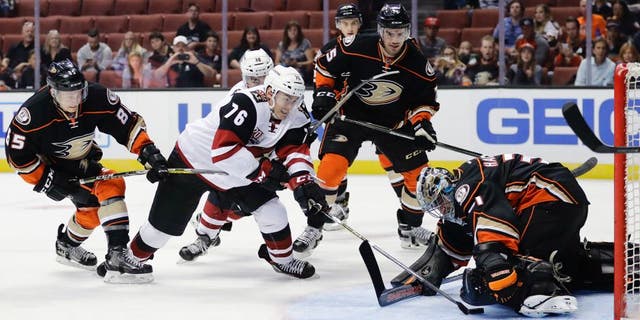 ANAHEIM, Calif. -- Adin Hill made 16 saves to lead the Arizona Coyotes to a 2-1 win over the Anaheim Ducks.
Henrik Samuelsson's goal 8:50 into the third period was the game-winner. Chris Mueller and Antoine Laganiere traded goals in the second.
Hill replaced Justin Peters, who allowed a goal on 11 shots in 30:49.
The Anaheim goaltending duo of Matt Hackett and Kevin Boyle each allowed a goal. Hackett made 16 saves in 30:49, while Boyle stopped 18 of 19 shots in 27:18.