Cowboys receiver is 'glad' he didn't go to same club as Aqib Talib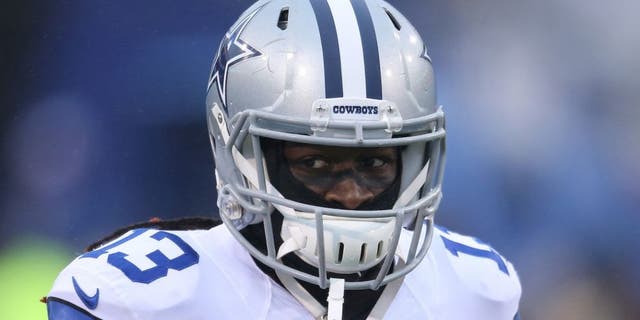 NEWYou can now listen to Fox News articles!
Denver Broncos cornerback Aqib Talib found himself in a dangerous situation early Sunday morning when he was shot in the leg at a Dallas night club. Fortunately for Talib, it wasn't life-threatening and he was released from the hospital on Monday, but that's not to undermine just how serious the situation was.
Dallas Cowboys receiver Lucky Whitehead was lucky to have avoided the shooting when his birthday plans changed. According to the Star-Telegram, he was supposed to attend the same club as Talib but never wound up going.
"I'm glad [Talib's] OK and hoping for a speedy recovery. But big time, I'm glad I didn't make it there," Whitehead said via the Dallas Morning News. "Definitely that whole thing -- nothing good happens after [midnight]. Definitely something you know you put in the back of your head. When I heard about it, I was definitely happy I never made it back over there."
Whitehead explained why he planned to go to the club in the first place.
"It was just like an afterparty for me; I kind of know the DJ," he said. "That's why I knew about the party. But I never agreed to having a flier put out. That's why I was never on any of my social media. I never promoted it myself.
"It was an unfortunate accident. I'm glad I wasn't there."
Whitehead actually drove by the club that night and saw "all the cops and stuff outside," which made him wonder what had happened. Needless to say, he's fortunate to have avoided the situation.