Cowboys' Dez Bryant Faces More Claims of Unpaid Debt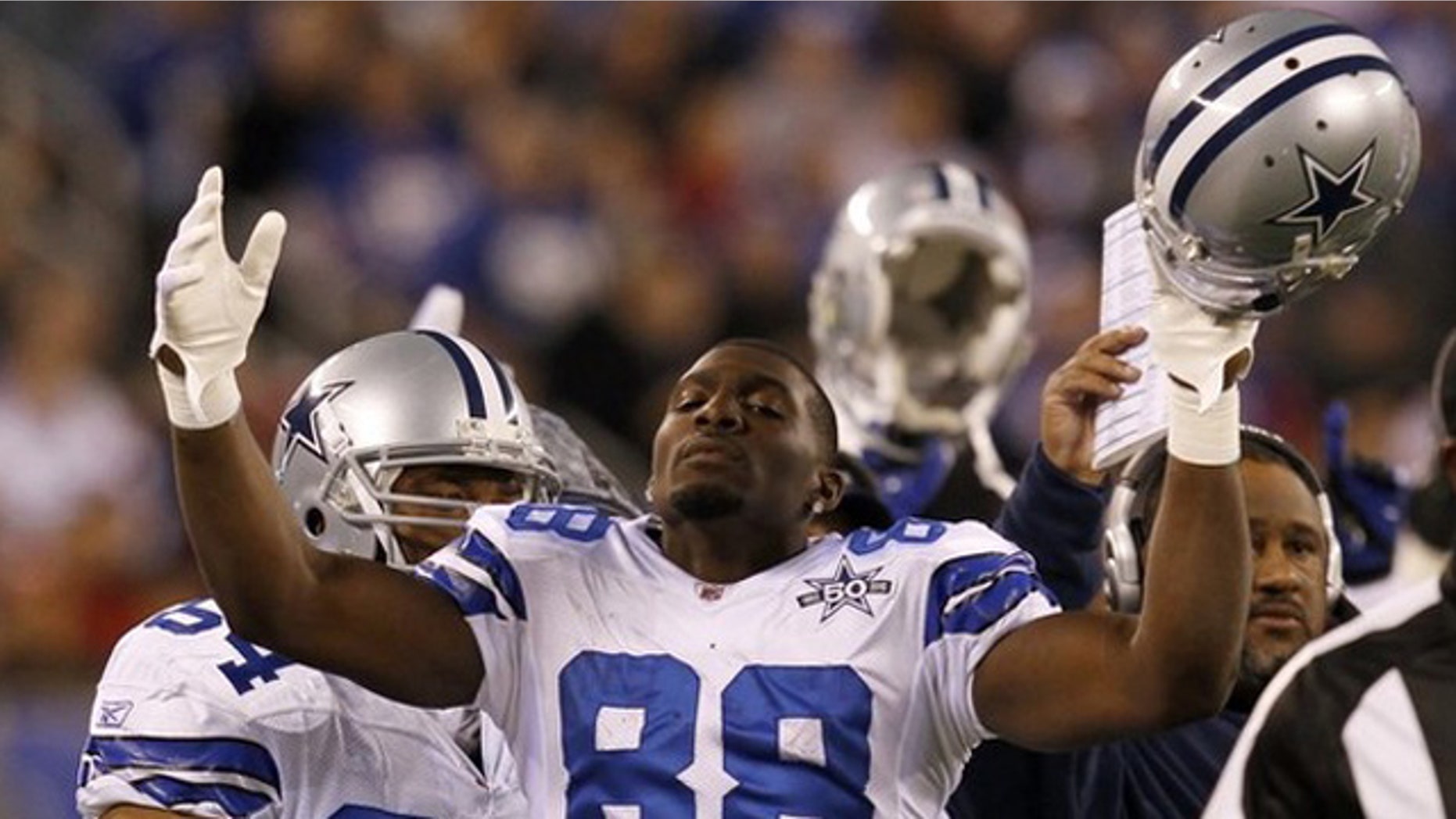 NEW YORK – Dallas Cowboys wide receiver Dez Bryant could have more to overcome in New York this weekend besides the Giants defense.
According to the Boston Herald, Bryant is being pursued by a New York-based finance company who claims the star wideout still owes $50,000 from a $100,000 loan that is a year past due.
The 23-year-old reportedly borrowed the cash from Endurance Capital Fund, which specializes in making big loans to athletes and celebrities to help them purchase pricey items such as cars, yachts and vacation homes, according to the paper.
The company reportedly has failed in its attempts to issue legal papers to Bryant in Texas, so there is a strong possibility the Cowboys receiver could get an unwelcome knock on his hotel room door when Dallas travels to New York for Sunday night's division showdown.
"We have reached out to everybody from Mr. Bryant's agent to his mortgage broker to try to get this debt repaid," Endurance said in a statement provided to the Herald. "Everyone acknowledges the debt, but nobody will come forward to repay it. This is a unique and disappointing experience. We have never had a client refuse to repay their debt before."
Cowboys spokesman Rich Dalrymple declined to comment when reached by the Herald.
Bryant is no stranger to being pursued for unpaid debts. He was slapped with two lawsuits during this past offseason seeking in excess of $500,000, collectively, for custom jewelry and sports tickets he received.
The Cowboys' first-round pick signed a five-year, $11.8 million deal, with $8.3 million guaranteed after being drafted in 2010.