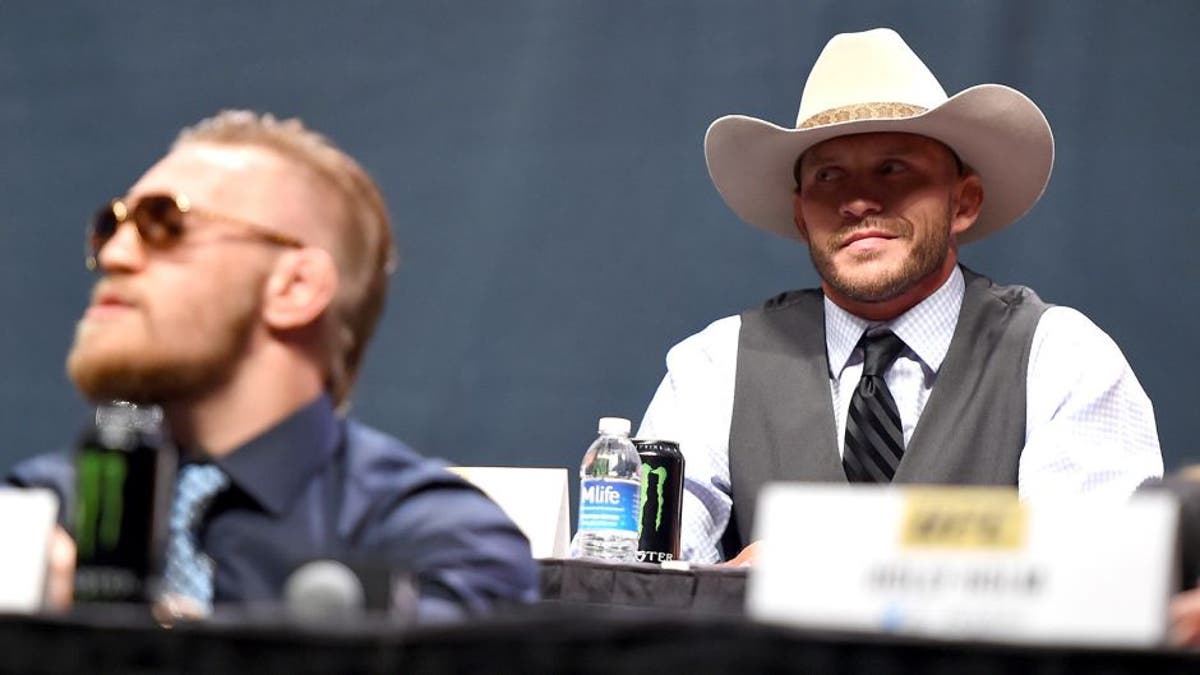 Conor McGregor was more than happy to face Donald "Cowboy" Cerrone for the lightweight title if he could get past Rafael dos Anjos last December, but the veteran UFC fighter fell short and ended up getting TKO'd in just 66 seconds.
McGregor shared more than a few harsh words with Cerrone last year at the UFC's "Go Big" press conference and it appeared that a fight between the two outspoken competitors could mean big business for the promotion.
As things played out, Cerrone lost and now McGregor is facing dos Anjos instead while "Cowboy" made a quick turnaround for his fight this Sunday night against Alex Oliveira, which airs live on FS1 starting at 9 p.m. ET.
McGregor says that the only reason Cerrone is fighting this weekend is because he quit back then and gave up in his bout with dos Anjos, and the outspoken champion says that tells him everything he needs to know about the former title contender.
"Cerrone p--sied out on that big time," McGregor said recently when speaking to Severe MMA. "He's fighting again this week or sometime soon. Ask (Jose) Aldo if he can fight this weekend. He cannot fight. When you win by KO, by stoppage, by a true stoppage, you put your opponent out of action for 10 months to a year.
"He quit in there inside that Octagon. That's why he can go now next weekend and say 'Oh, I fight every week' and this and that -- you can fight every week if you go in and quit. If you were willing to die in there, you wouldn't have those turnarounds."
McGregor has never been one to hold his tongue when it comes to talking about any of the other fighters on the UFC roster and it seems Cerrone is no exception.
Considering McGregor is about to move up to lightweight for his next fight, there's still a chance he could meet Cerrone at some point in the future. But it sure seems like he's putting "Cowboy" in his rearview mirror to move onto bigger and better things.