Conor McGregor says he's fighting at UFC 200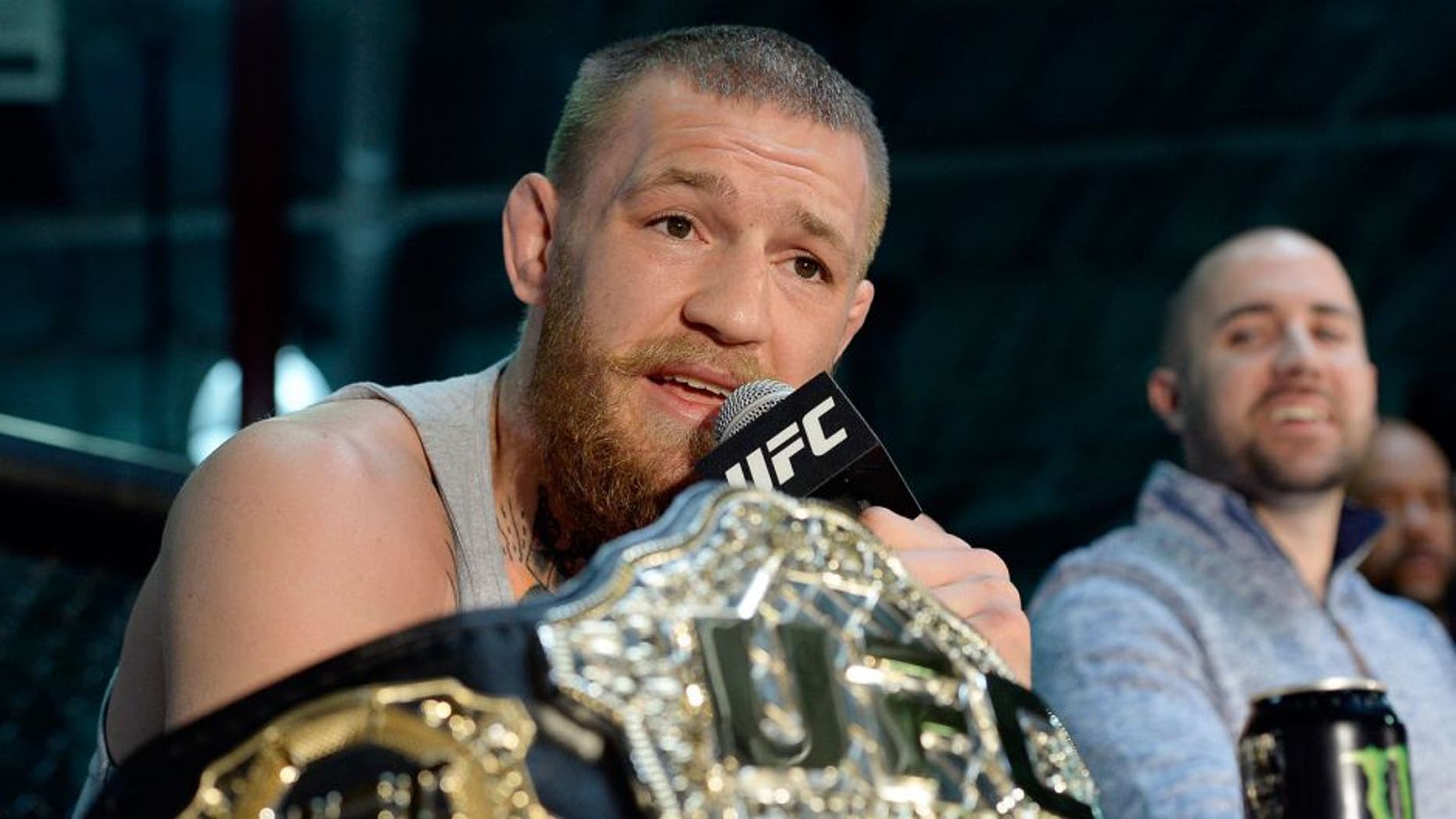 A week-long battle over press commitments and promotion may have come to an end with Conor McGregor claiming his fight with Nate Diaz is back on for UFC 200.
McGregor took to Twitter late Sunday night to announce the news while praising both UFC president Dana White and co-owner Lorenzo Fertitta for helping to settle the dispute to get him back on the marquee card for July 2016 in Las Vegas.
As of now, UFC officials have made no comment on the matter much less confirmed that McGregor is actually back on the card or not.
If McGregor's tweet is accurate, it would mean that he's once again scheduled to face Nate Diaz after a tumultuous week of back and forth arguments between the fighter and the promotion.
The entire ordeal started last Tuesday when McGregor abruptly announced via Twitter that he was walking away from the sport of mixed martial arts and was going to retire young.
While it seemed like a hoax at the time, White then announced later that same day that McGregor had been pulled from the UFC 200 card and his main event bout against Nate Diaz.
According to White, the entire problem stemmed from McGregor refusing to travel to Las Vegas that week to take part in promotional work to begin hyping up UFC 200 in July.
McGregor missed out on filming a commercial as well as a press conference last Friday and White said that his refusal to participate would have repercussions and in this case it was pulling him from UFC 200 entirely.
"It's part of the job, it's what we do here," White said. "We gave Conor every opportunity to be here, too. We get criticized for bending too much for Conor and we do. Conor's a guy who has stepped up and fought big fights on short notice and I respect Conor very much as a fighter. You have to show up and do this stuff."
McGregor countered by saying that he's earned the UFC over $400 million in the last year during his fights and that should earn him enough goodwill to miss out on a press conference while he was training in Iceland at the time.
From all accounts, White was standing firm and not allowing McGregor to fight on the card as punishment for refusing to engage in the promotional activities for UFC 200.
The UFC does have an upcoming press conference scheduled for April 27 in New York with many of the stars from UFC 200 set to attend. Whether or not McGregor will make the trip from Iceland this time remains to be seen.