Conor McGregor named one of the 100 most influential people by Time magazine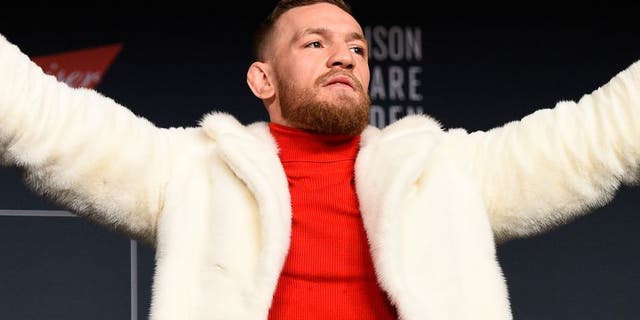 NEWYou can now listen to Fox News articles!
Conor McGregor is undoubtedly the biggest draw in all of mixed martial arts and now his star power is being recognized alongside names such as President Donald Trump, LeBron James and Julian Assange.
On Thursday, McGregor was named one of the 100 most influential people in 2017 by Time magazine with an introduction courtesy of actor and former California governor Arnold Schwarzenegger.
McGregor has become a massive influence on pop culture since first arriving in the UFC four years ago.
Beyond his reach as one of the biggest superstars to ever come out of Ireland, McGregor's trash talk has become the stuff of legends not to mention virtually everything he says or does ultimately ends up with someone emulating him in sports or entertainment.
McGregor's infamous "billionaire strut" around the Octagon resulted in numerous athletes imitating him during touchdown celebrations or after a massive slam dunk while his post fight speeches have gone viral virtually every time he steps in front of a microphone.
Almost exactly one year ago, McGregor announced his short-lived retirement from the sport and his message on Twitter received more retweets and likes than multi-time NBA champion and MVP, Kobe Bryant when he released similar news.
From his fashion sense to his outspoken opinion on just about anything, McGregor has transcended sports to become one of the most influential figures in the world and now he's been recognized for it during 2017.
Zuffa LLC via Getty Images | Josh Hedges/Zuffa LLC