Comedian sorry for 'edgy joke' hoping Warriors star 'gets shot in the face'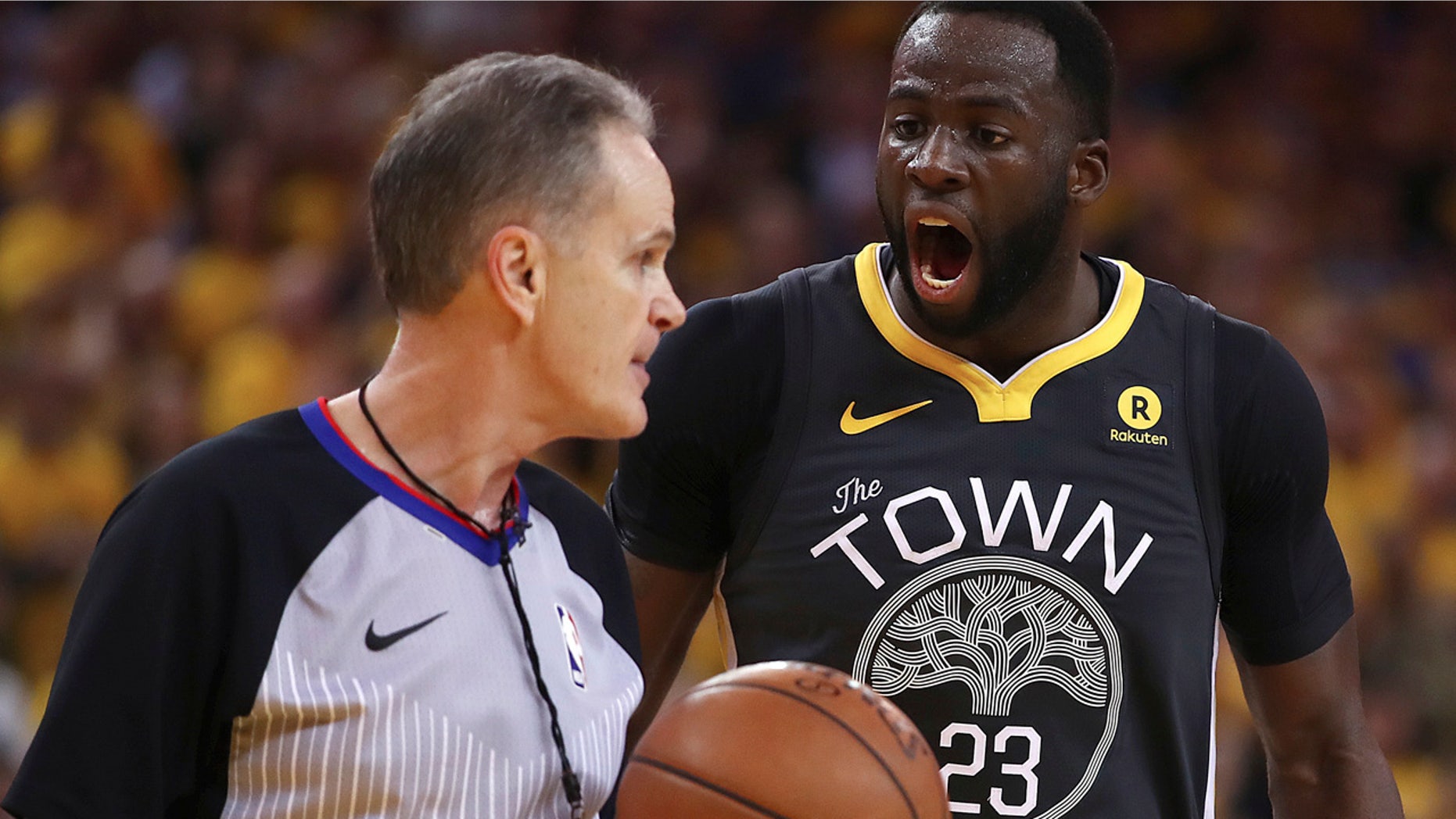 A comedian is apologizing for a social media post in which he said he hopes Golden State forward Draymond Green "gets shot in the face" leaving the arena after Game 4 of a playoff series against the Pelicans.
Andrew Polk said the post, which also alludes to high gun violence rates in New Orleans, was meant as an "edgy joke." Polk says he wishes "no harm to anyone over a simple game."
His Twitter account has since been deleted.
Polk reportedly tweeted: "I hope Draymond Green gets shot in the face as soon as he leaves the arena (in New Orleans Sunday); which looking at the city-wide stats is like 37 percent."
Green, who has a reputation for feistiness and psychological gamesmanship, had eight points, nine rebounds and nine assists in a lopsided Warriors victory.
Green says he didn't fear for his life. Green also says he feels sad for anyone who threatens violence over a basketball game and prays they get the help they need.
Last week, NBA-legend-turned-commentator Charles Barkley apologized for what he said were "inappropriate" comments he made about Green during Tuesday night's NBA playoff game halftime show on TNT.
Barkley had said he wants to "punch his a** in the face."
Barkley said he realized what he said was "wrong" after speaking with some of his mentors, and acknowledged that his personal opinion should not cross over to his analysis of NBA teams or players.
Fox News' Benjamin Brown, Edmund DeMarche and The Associated Press contributed to this report