Colts waive Ken Griffey Jr.s son less than 2 months after signing him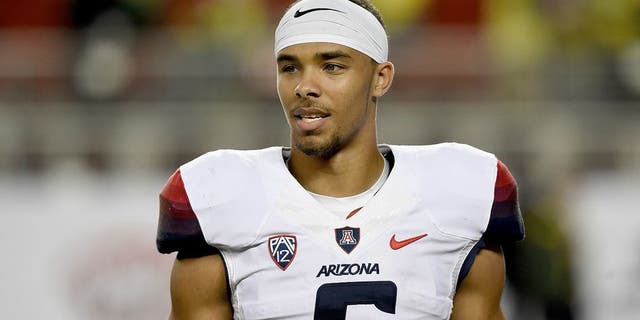 NEWYou can now listen to Fox News articles!
Less than two months after the Indianapolis Colts signed wide receiver Trey Griffey as an undrafted free agent, the club released the son of Baseball Hall of Famer Ken Griffey Jr. on Monday.
Trey Griffey, who was signed by the Colts on May 4, reportedly missed at least a week of practice last week due to injury, and the club waived him with the injured designation. If Griffey clears waivers, he will land on Indianapolis injured reserve list.
Griffey played in 44 games at the University of Arizona and finished with 79 catches for 1,241 yards and six touchdowns. The Colts signed free-agent wideout Chris Briggs to take his place on the roster.
Treys father, Ken, hit 630 home runs during his baseball career and was inducted into the Hall of Fame in 2016 after receiving the highest percentage (99.3) of votes in the history of the Hall.
Brad Penner-USA TODAY Sports | Brad Penner