Colts don't want Deflategate blimp flying over stadium vs. Patriots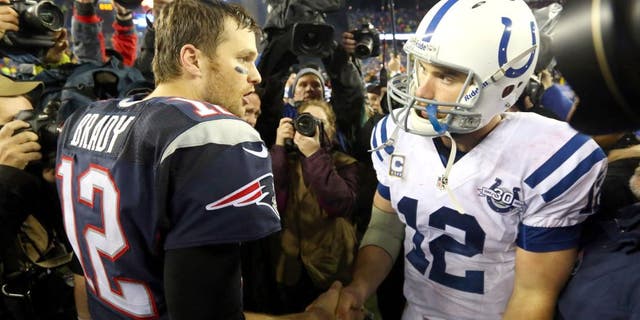 NEWYou can now listen to Fox News articles!
Just last week, there was a report that a group of Indianapolis Colts fans were going to fly a blimp over Lucas Oil Stadium with a trailing banner that read "#DeflateThisBrady" when the New England Patriots come to town. Well, it doesn't sound like it's going to happen.
According to RTV6, the Colts have asked that the fans don't fly the blimp over the stadium when the Colts take on the Patriots on Sunday. The Colts "appreciated the idea" and the fans that donated to the cause, but they don't want the blimp to take flight.
Understandably, the Colts probably don't want to add more fuel to Tom Brady's massive fire right now. Brady is dominating every team that comes in his way, with the Colts being the next to do so. Of course, the Colts are the team that "caught" the Patriots for allegedly deflating footballs in the AFC Championship game, so Brady doesn't need another reason to come out firing.
As far as the blimp goes, it's probably better that it stays grounded. For one, the Colts play in a dome, so unless the roof is open for Sunday night's game, no one will see it. Hopefully with the blimp being grounded, everything surrounding Deflategate will end.
MORE NEWS: Want stories delivered to you? Sign up for our NFL newsletters.