Colon: Bowles' toughness has gotten Jets to 'grow up a little bit'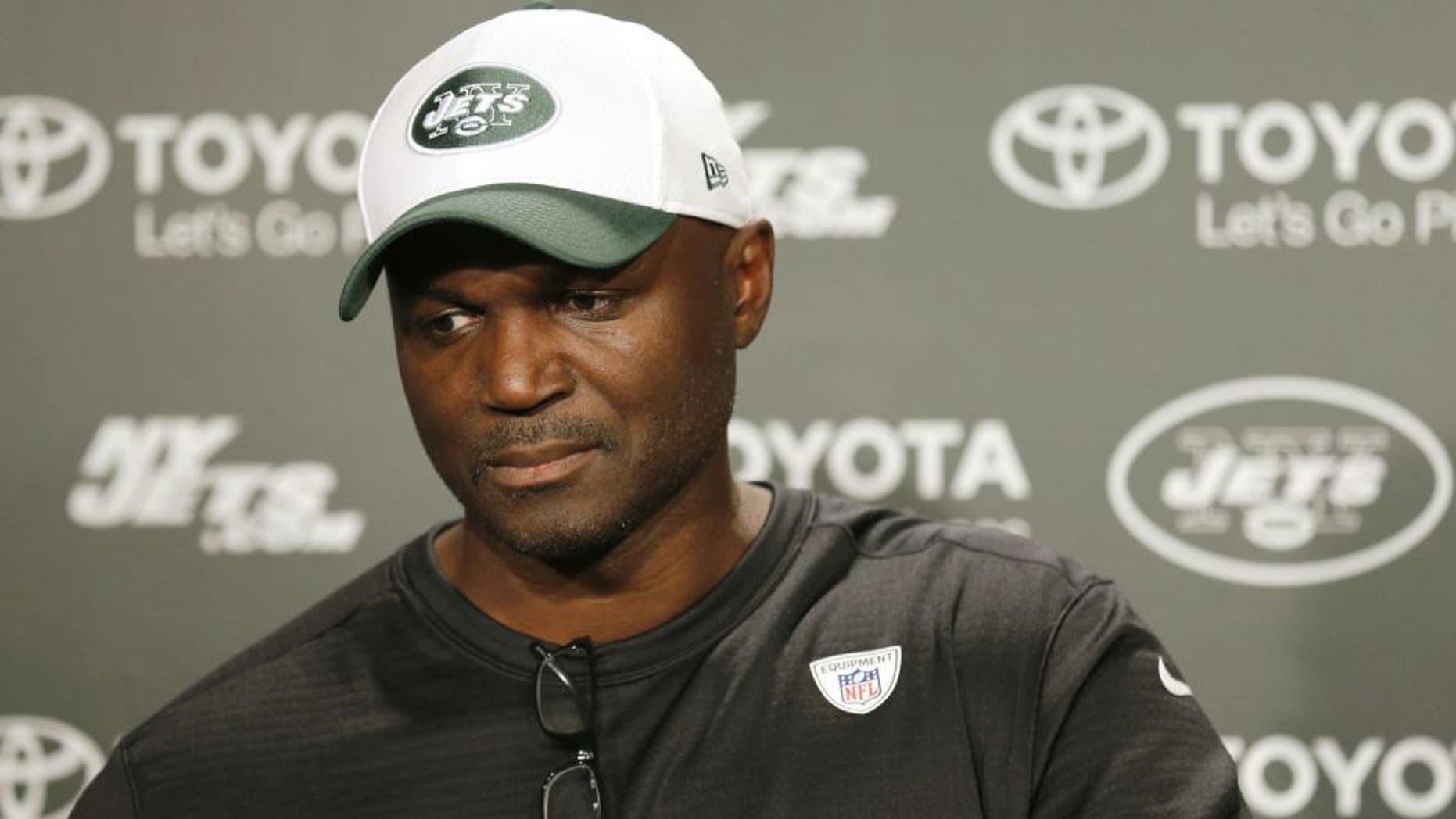 Todd Bowles is nearing the finish line of his first training camp as an NFL head coach -- a training camp filled with attention and controversy. But even through all the trouble and issues Bowles went through, he still made it out with mostly positive reviews.
As far as his players go, they're thrilled with the way Bowles handled his first training camp as he added some toughness to the group.
"It's been a tough camp and been a camp that a lot of people had to get out of their shells and grow up a little bit," veteran guard Willie Colon said, via Ohm Youngmisuk of ESPN.
Colon is battling for a starting job at right guard, but he believes he's earned it. Entering his third season with the Jets after a horrific 2014 campaign, Colon has improved this offseason. When asked what he has left to prove, he responded in emphatic fashion.
"That I belong on this team," he said. "With those four guys [on the offensive line], and being a part of this Bowles team, I wear it like a badge ... I'm 32-years-old and I know my injury record. And I know everything that goes along with me. At the end of the day, I know I've got the heart of a dog. I'm willing to fight anytime I get the opportunity."
As a fourth-round pick in 2006, Colon is no stranger to earning his spot. He wasn't a highly-touted prospect coming out of Hofstra. He wasn't guaranteed a starting job. And because of that, it's made him a better player.
"I just tried to maximize every opportunity I got," Colon said. "It's not my first competition battle. I came into it with a battle-hungry mind. I knew what was at stake. I know what's still at stake. I just want to fit in and get the job done."
(h/t ESPN)