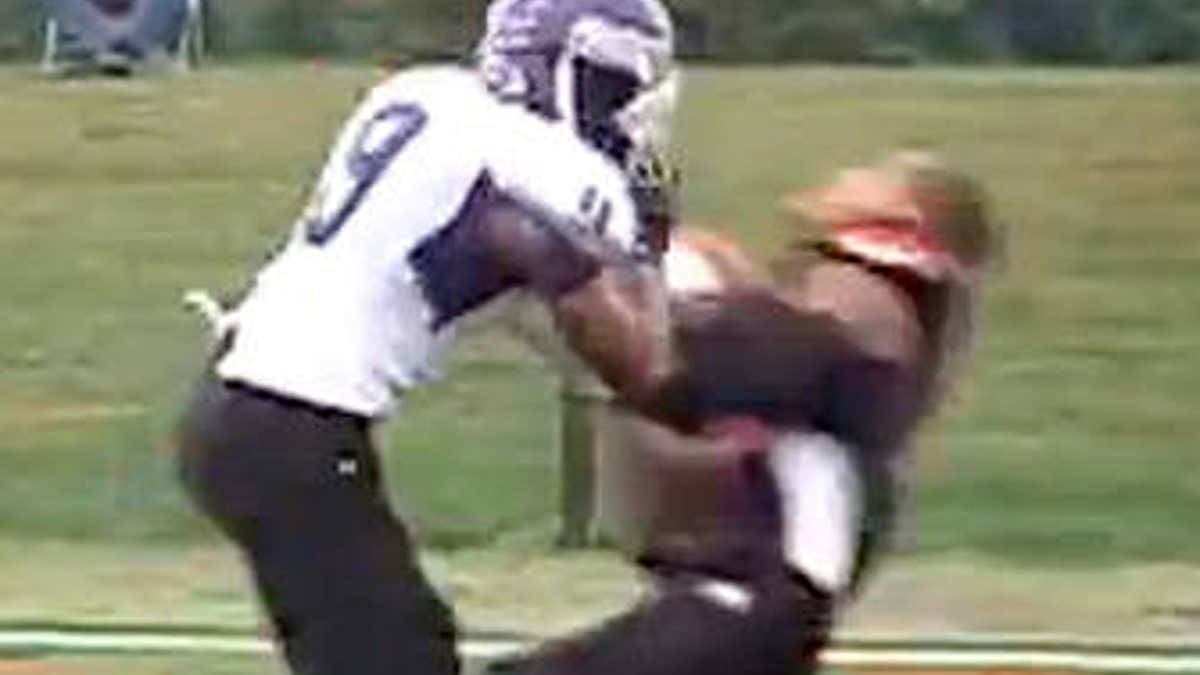 Defensive back Joshua Scott of Division III powerhouse Mount Union delivered the hit of the 2013 college football season so far when he absolutely leveled Ohio Northern wide receiver Matt Craven last Saturday.
ONU quarterback Patrick Angle found Craven in the flat and while the wideout juggled the ball, Scott destroyed him, sending Craven's mouthguard and helmet flying in the process.
[ VIDEOS: Top 10 biggest hits in college football history ]
Scott was flagged on the play, which appeared to be a bad call as Scott did not connect with Craven's head. Here's the video:
But give Craven credit: He somehow hung onto the ball despite getting completely annihilated on the play that was strikingly similar to Jadeveon Clowney's hit on former Michigan running back Vincent Smith in last January's Outback Bowl.
Unfortunately for Craven, it didn't matter much, as Mount Union went on to a 55-7 victory.
[ PHOTOS: College football's hottest cheerleaders gallery ]
The clip of the hit has since gone viral on the Internet, with more than 63,000 views on YouTube as of midday Wednesday.
Hopefully Scott doesn't big-time his teammates now like Clowney and start sitting out games waiting for the NFL draft.
Most popular on LostLettermen.com :
- GALLERY: Grading college football's new 2013 uniforms
- PHOTOS: College football's hottest WAGS of 2013
- College football's funniest names ever ft. Jim Bob Cooter
- PHOTOS: College football Top 20 best helmets
- NFL draft's top 50 busts: Where are they now?
- College football's Top 20 super fans in America
- PHOTOS: College FB Pro Combat helmet concepts go viral
- Top 25 college football player names of 2013