Cody Garbrandt: I'm going to have words with TJ Dillashaw next time I see him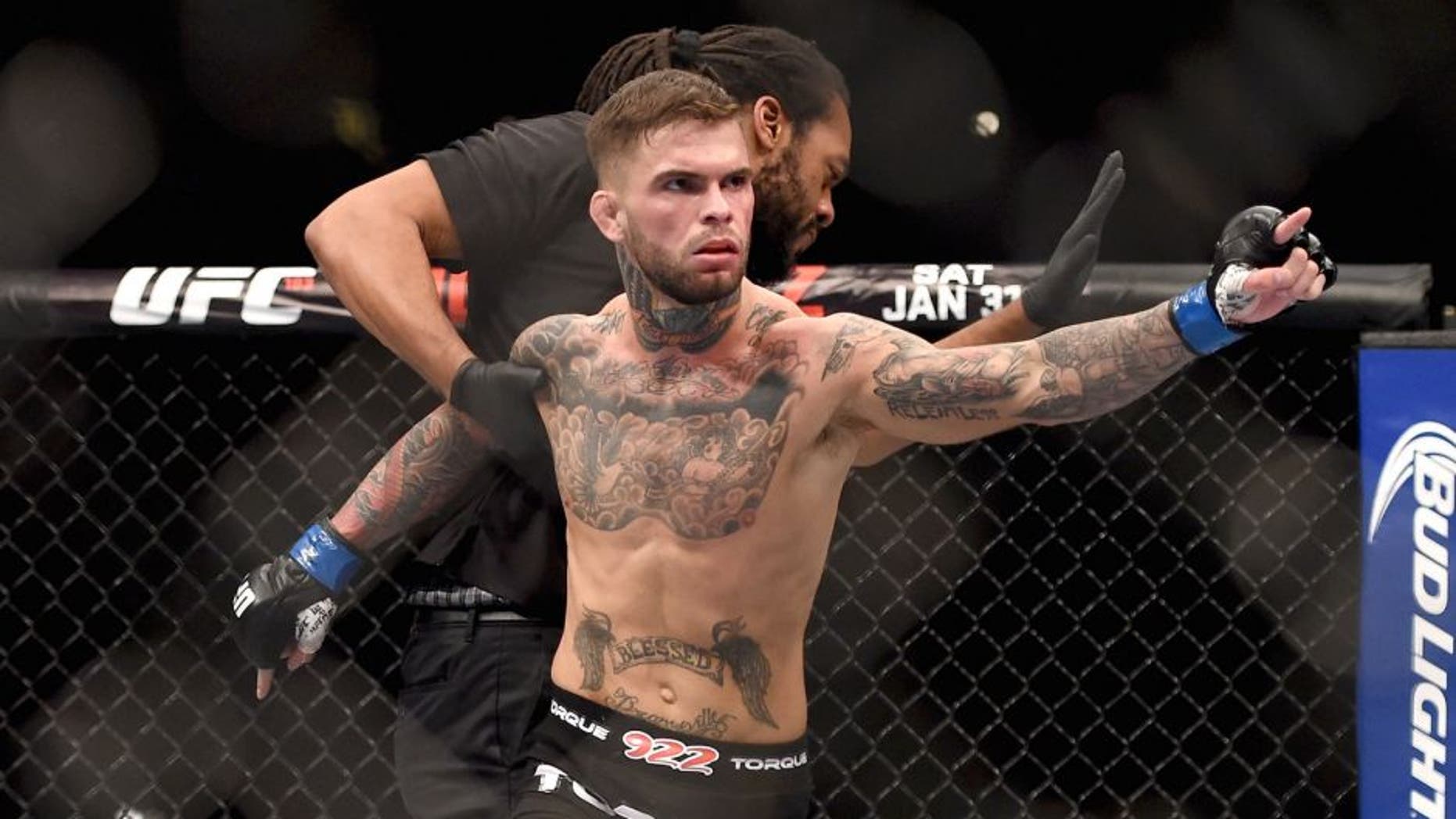 Cody Garbrandt is a rising top bantamweight contender with an exciting fight against Thomas Almeida coming up, but he had some criticism to share of his former teammate and former division champ TJ Dillashaw, recently. Speaking to Submission Radio, Garbrandt said that, when he left Team Alpha Male for Team Elevation, Dillashaw attempted to recruit fighters from Urijah Faber's squad, and tried to arrange times for himself to train with his old teammates when he'd return to Sacramento.
To Garbrandt, who said he feels lucky to have found Team Alpha Male after jumped from gym to gym for years, none of that made sense. Now, he's looking forward to letting Dillashaw know what he thinks of him should they ever be in the same room together, again.
"You know, if your team ain't good enough for you, motherfu-ker, get the f-ck out, you know?" he said.
"Don't be trying to take our team, take our training partners if you don't believe that our team is good. That sh-t pisses me off, for real. That's some fu-ked up, sh-t. And then he wants to say some sh-t about my uncle. He's like, 'oh, he left his family. He left his family to come out here.'"
Garbrandt was and is still trained by his uncle, and said Dillashaw spoke way out of turn by bringing up his family. "Hey, you stupid motherf-cker, my uncle comes out here, trains me, comes to the fights. I never left him," he contended.
"I know what loyalty is, dude. So, I'm sure next time I see him, we're gonna have some f-cking words, for sure. That sh-t pisses me off.
"Don't ever f-cking say I left my family, dude. That's some bullsh-t. You left your family and friends here to go to Denver, Colorado and look waht that got you. You got your ass beat."