Coach Scolari says Brazil is improving at the right pace ahead of World Cup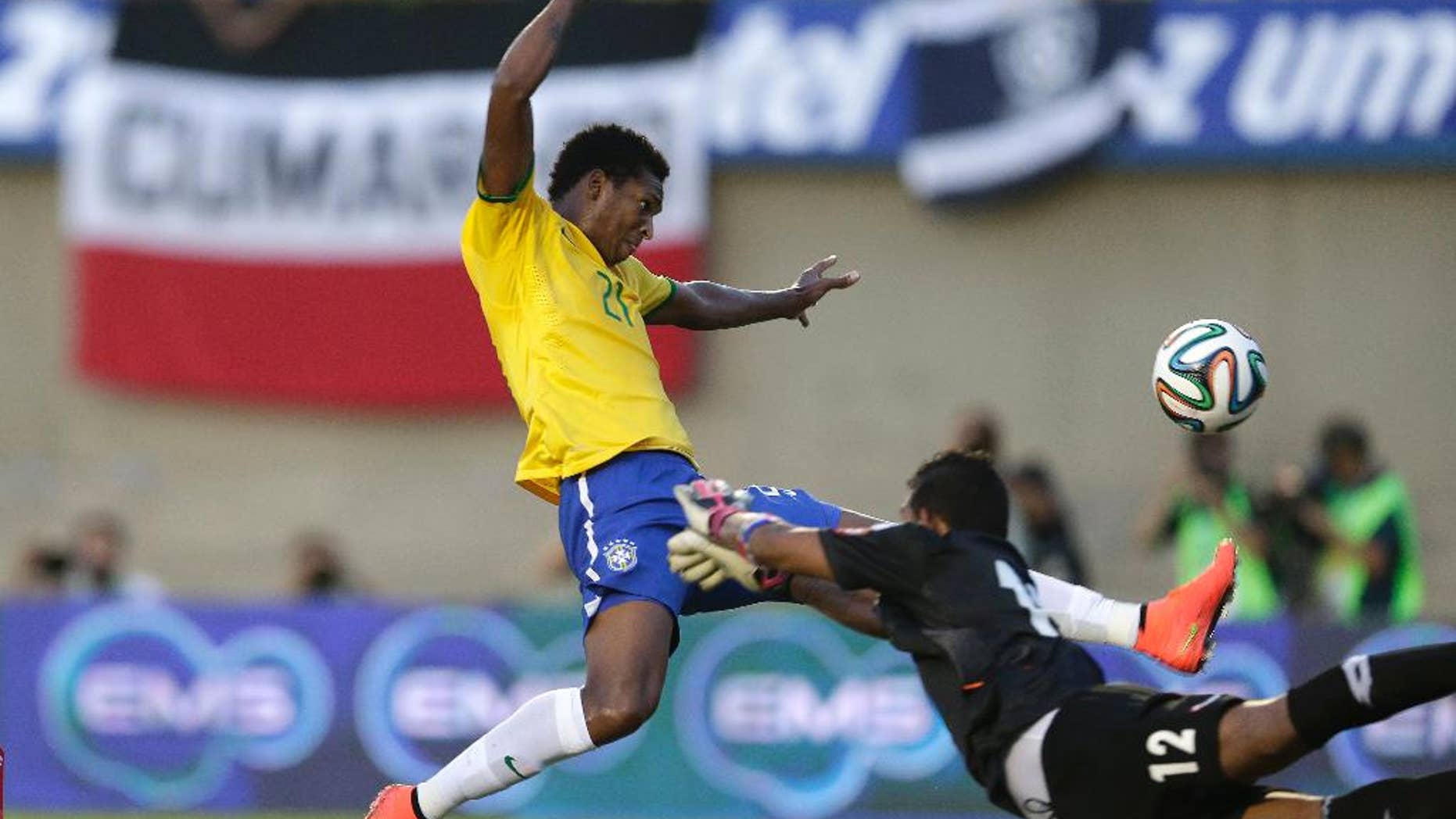 GOIANIA, Brazil – Coach Luiz Felipe Scolari is happy with how Brazil is improving ahead of the World Cup opener next week.
Following a 4-0 win over Panama in its second-to-last warmup, Scolari said adjustments still need to be made, but he feels his team is on track to being ready for the opener against Croatia in eight days.
Scolari says he is "still worried," but not as much as he was a few days ago. He is confident that if the team continues "improving at this pace," it will arrive at the opener at a much higher level.
Brazil's final warmup is on Friday against Serbia.