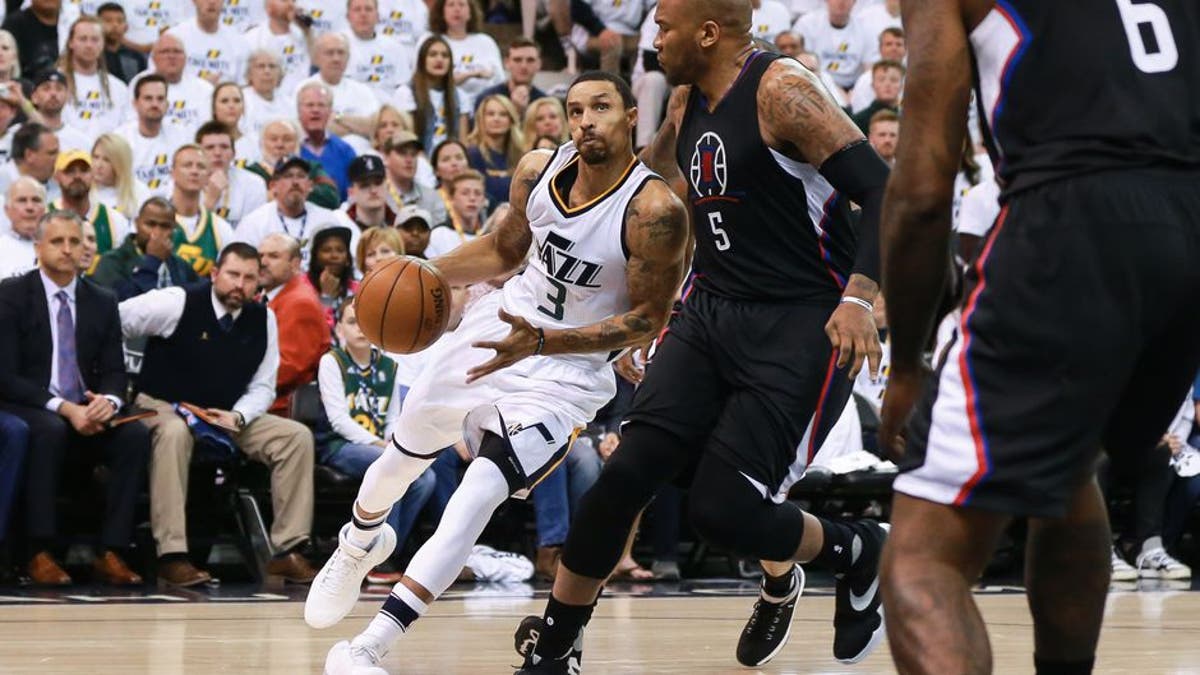 SALT LAKE CITY (AP) -- Joe Johnson scored 28 points, and the Utah Jazz beat the Los Angeles Clippers 105-98 on Sunday night to tie their first-round playoff series at 2-all.
Johnson, who hit the winning shot in Game 1, scored 11 straight Jazz points during a crucial stretch in the fourth quarter, including a pull-up jumper for a 91-90 lead with 3:55 remaining after trailing by seven early in the period. The Clippers never led again after controlling the game for most of the night.
Rodney Hood and Joe Ingles also hit huge baskets for Utah down the stretch. The Jazz needed all the help they could get after Gordon Hayward left with food poisoning.
The series returns to Los Angeles for Game 5 on Tuesday night.