Clemson Tigers could be facing one of their own to start college football season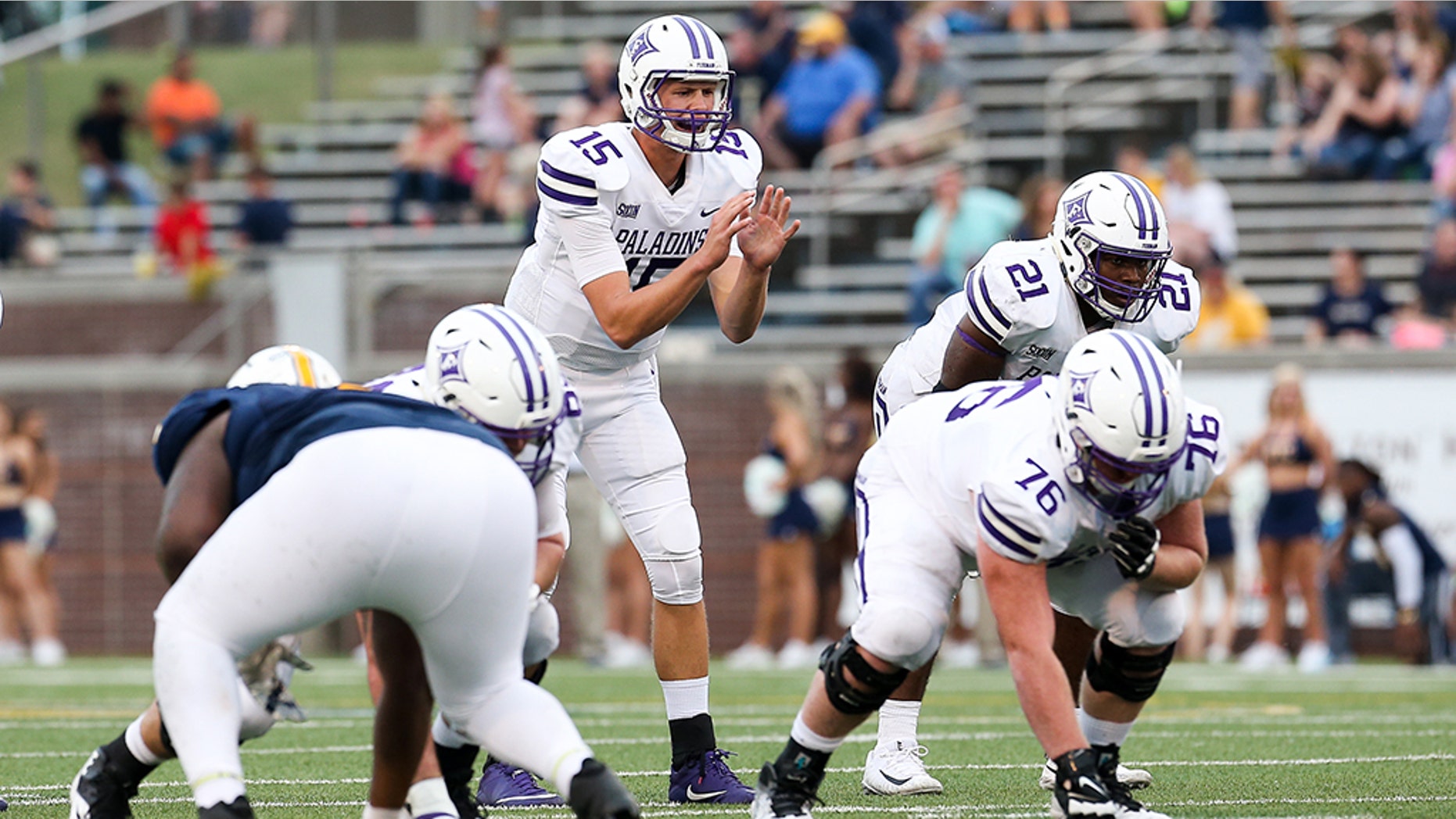 The Clemson Tigers' road back to the College Football Playoff National Championship could begin against one of their own, thanks to a weird quirk.
When Clemson takes the field against Furman Sept. 1 at Death Valley, the team may face off against Furman quarterback Harris Roberts -- who also happens to attend Clemson.
Roberts is enrolled in an educational partnership program that will allow him to continue to play for the Paladins while he takes classes 30 miles down the road at Clemson, according to the Greenville News. Roberts received a pre-engineering degree at Furman and is pursuing a mechanical engineering degree Clemson, a program the Greenville university doesn't have.
"This was my best opportunity to play high-level football and study engineering. I jumped at the chance," Roberts told the newspaper. "The drive back and forth sometimes gets a little monotonous. That takes a lot of time out of the day that I could use for studying for class, studying film or taking a nap. Being able to manage my time is the most difficult part, but it's been going well."
Roberts, a redshirt senior, said his fellow Clemson students find it funny he still plays quarterback with the Paladins. He's not the only student athlete to participate in this partnership deal with Clemson, however.
"Several" Paladins have participated in the program over the last three decades, the Furman athletics officials told the Greenville News.
Roberts is in the running to win the starting job this season, according to CBS Sports. Should he start against the Tigers, he'll have the honor of trying to avoid one of the best defensive lines ever assembled.