Cincinnati QB Munchie Legaux all the way back from gruesome knee injury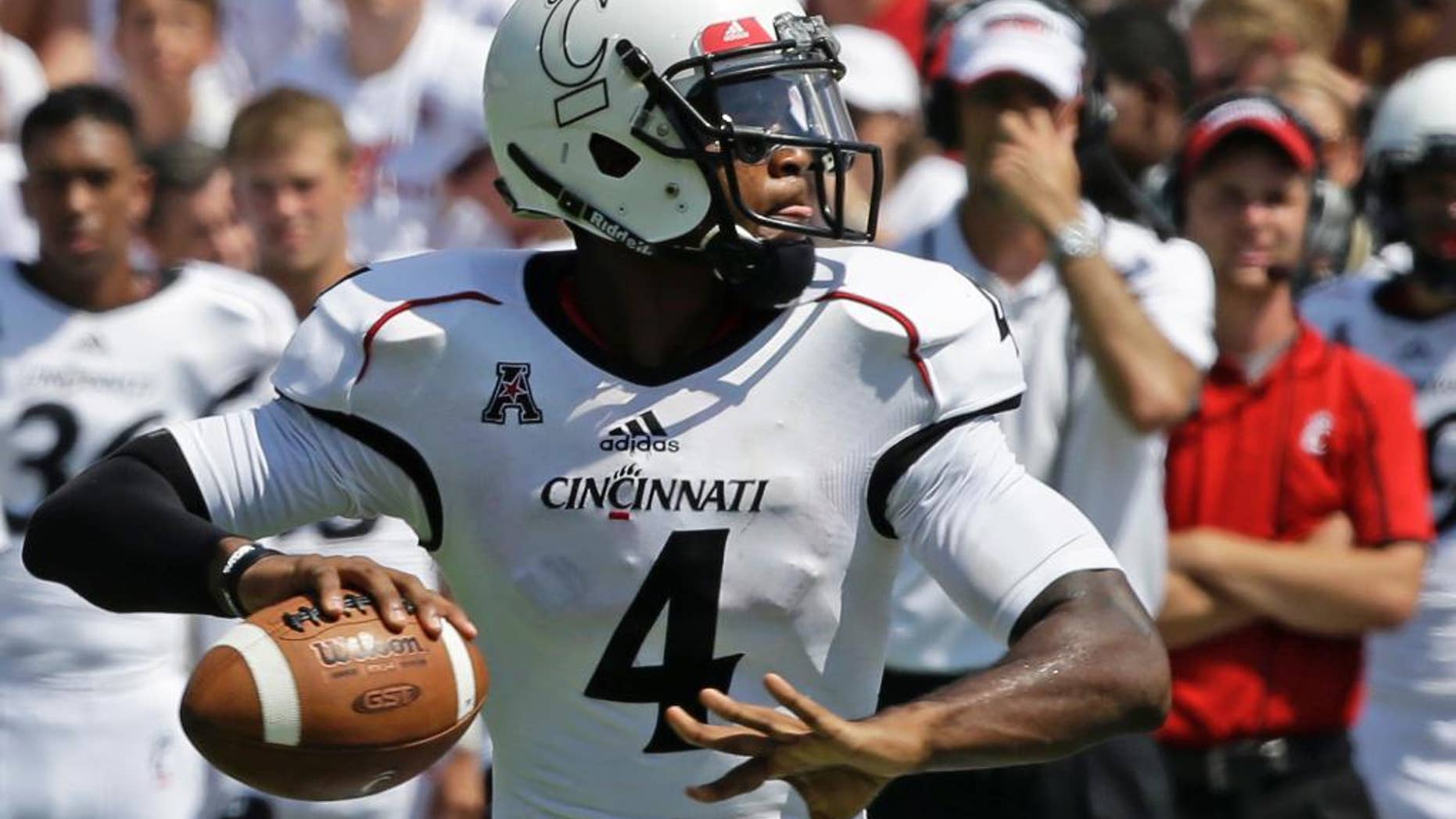 CINCINNATI – Munchie Legaux's grandmother and aunt flew in from Louisiana to see him run a handful of plays in Cincinnati's opener. Afterward, they all got teary in his return from a gruesome knee injury.
The senior quarterback ran the offense for six plays during the first half of a 58-34 win over Toledo on Friday night. Last year, he tore two ligaments and cartilage when he was hit while throwing, and doctors initially thought he'd never play again.
Legaux has won the job as Gunner Kiel's backup. Coach Tommy Tuberville says Legaux will get some plays again when the Bearcats (1-0) host Miami of Ohio (0-3) at Paul Brown Stadium on Saturday night.
___
Follow Joe Kay on Twitter: http://twitter.com/apjoekay