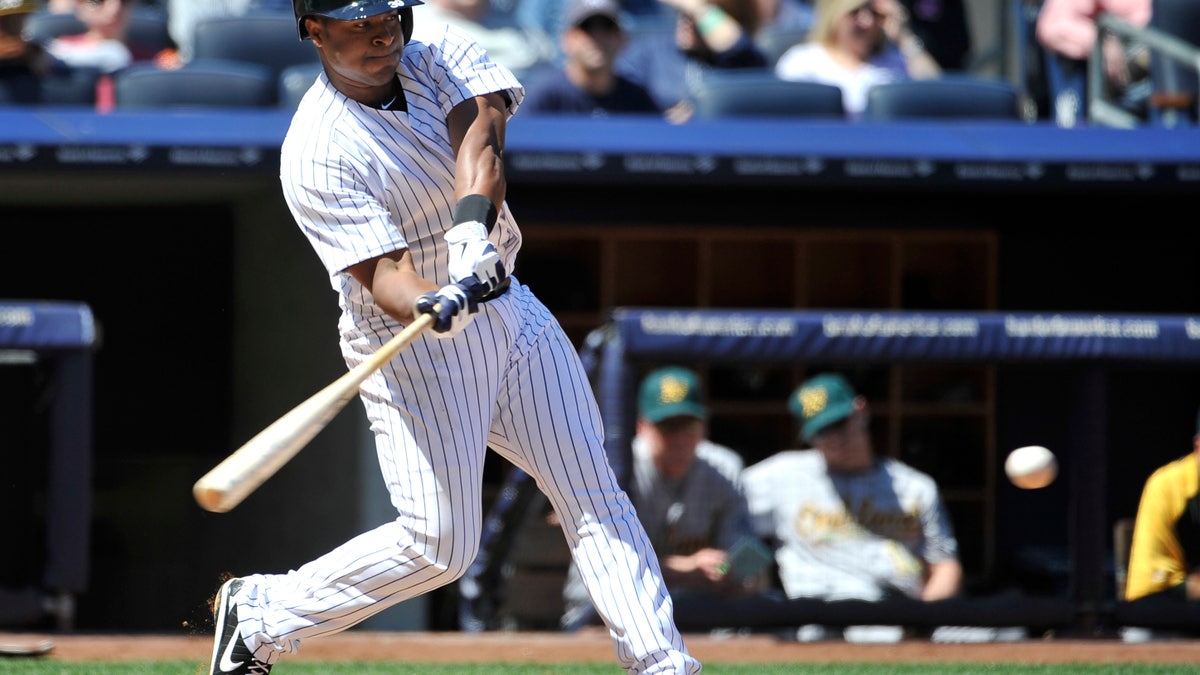 DENVER – New York Yankees infielder Chris Nelson is looking forward to his return to the Mile High City this week for a three-game series against the his former team, the Colorado Rockies.
He was a member of the Rockies until nine days ago, when he was designated for assignment to make room for prized prospect Nolan Arenado. Nelson was then traded to the Yankees for a player to be named or cash.
Asked what he misses about Colorado, Nelson said, "My teammates. Great fans. The mountain view is beautiful. Just a nice place."
Nelson is 0-for-7 to start his Yankees career. But Coors Field could be as good of place as any to break out of his mini-slump, considering he's a lifetime .316 hitter at this park.