Chip Kelly: Reaction to Eagles' offseason offensive changes 'overblown'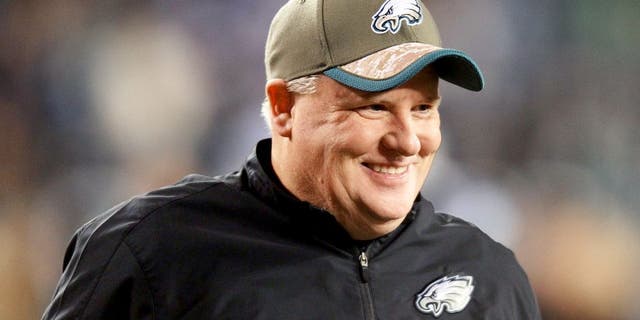 Chip Kelly is tired of hearing about all the changes he made to the team's offense this past offseason. Eric Hartline USA TODAY Sports
The Philadelphia Eagles have a different quarterback, two different running backs and a different wide receiver playing key roles for the offense in 2015. Sam Bradford, DeMarco Murray, Ryan Mathews and Miles Austin are playing a lot of snaps after the team decided to move on from Nick Foles, LeSean McCoy and Jeremy Maclin.
With the offense off to a slow start, head coach and general manager Chip Kelly has taken a lot of criticism for changing the roster on the offensive side of the ball. According to Kelly, however, these changes were not as drastic as the media has made them out to be.
"We actually only made four changes on offense. I think that gets a little bit overblown in terms of wholesale changes," he said on a conference call with Tampa media, per The Tampa Bay Times. "We made the same amount of changes I think on defense as we did on offense. There's a lot of self-inflicted wounds. Our production in the red zone. We've certainly moved the football. We're top-10 in yardage, but you don't get points for yardage. It's about points scored. ... We think those are by-products of what we do, and if we clean those up, we'll be OK."
The Eagles need to turn some of that yardage into points going forward if Kelly wants the discussion to shift from the changes he got wrong to the ones he got right.