Chiefs Pro Bowl S Eric Berry says he will not play under the franchise tag in 2017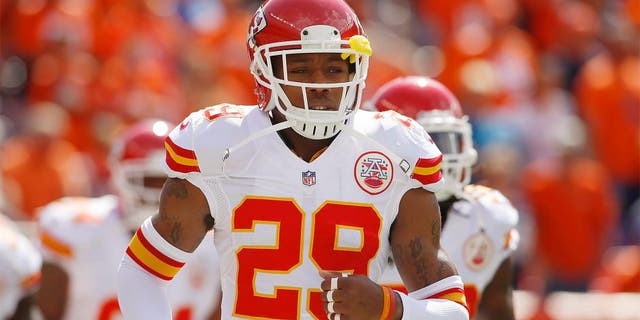 Eric Berry put the Kansas City Chiefs on notice Thursday night. The Pro Bowl safety said on NFL Network that he will not play next season if the team uses it franchise tag on him for the second consecutive season.
"I'm definitely not going to play under the franchise tag this year," Berry said. "I want to end my career in Kansas City. I want to play there. I love the city, I love the vibe, I love my teammates. I really look at them more than teammates. We've been through a lot and they supported me a lot. And the organization. But I don't feel comfortable playing under the franchise tag this year."
Berry, who earned $10.8 million in 2016 under the tag, didn't report to training camp last year until Aug. 28 as the two sides tried to hammer out a long-term deal. If the Chiefs were to tag Berry in 2017, he would make around $13 million.
But the 28-year-old, who had 77 tackles and four interceptions last season, appears dead set on landing a long-term deal. Will Kansas City comply?