Chicharito Sidelined from Mexico's Olympic Team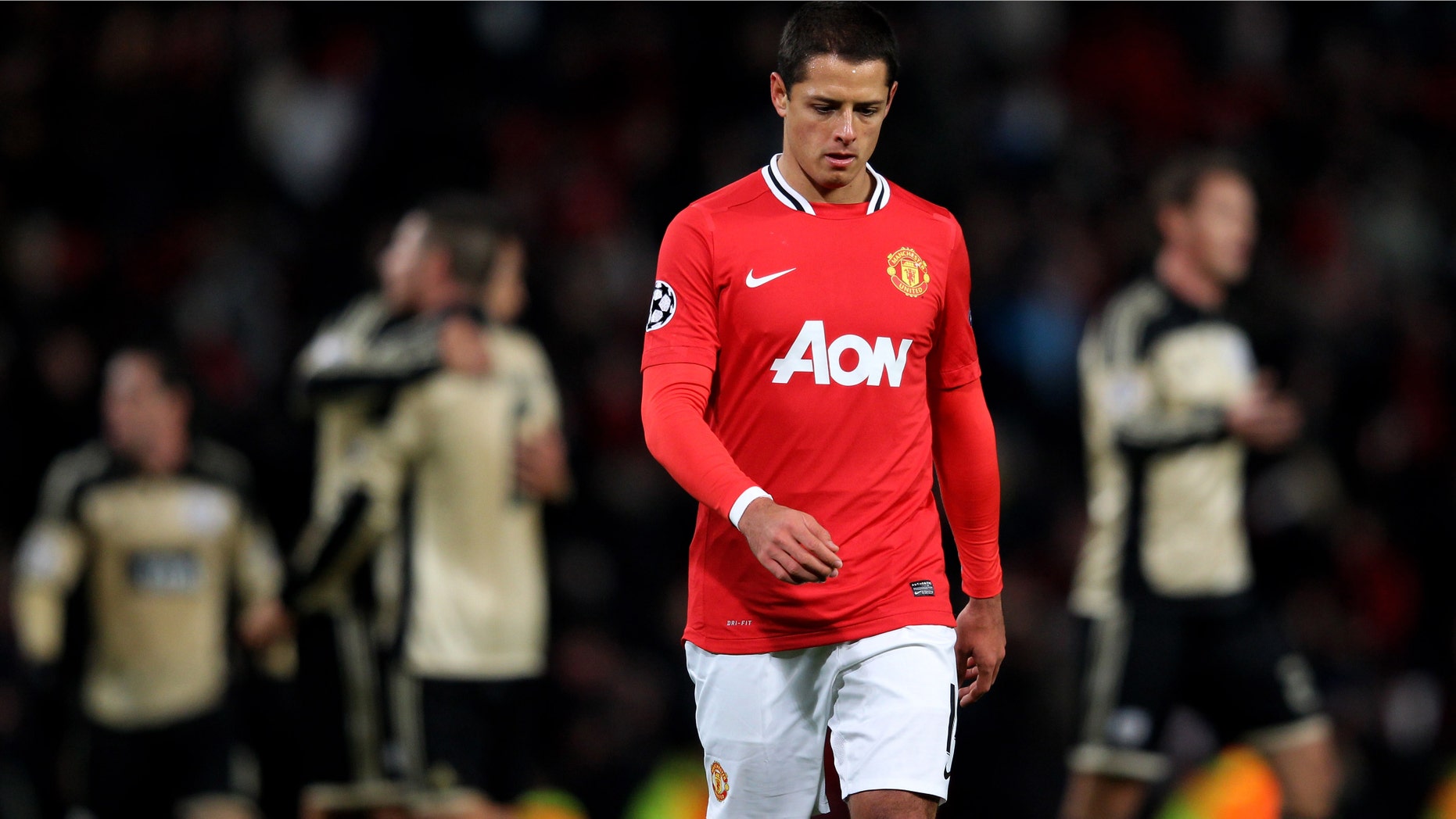 Someone has finally found a way to stop Chicharito from scoring for a Mexican National Team.

That person isn't an opposing defender or goalkeeper, but is Manchester United manager Sir Alex Ferguson, who destroyed any hopes of a Mexican soccer medal at the London Olympics by denying that Mexican international striker Javier Hernández an opportunity to play for El Tri at the London Olympics this summer.

Put a win in the column in the ongoing club vs. country controversy, a controversy that just might continue until we can get things sorted out.

Sir Alex claimed that the Mexican Football Federation agreed to his edict.

Maybe, maybe not.

According to news reports, it was Ferguson's decision alone.

Agence-France Presse reported that Mexican national team director Héctor González Inarritu said that Ferguson denied permission for Hernández to participate.

"Alex Ferguson denied Javier Hernández's participation in the Olympic games," Inarritu told a press conference.

If that is the case, the Mexican Football Federation, can make case out of it and stand up to Sir Alex.

The federation only has to look at a scenario from four years ago:

Lionel Messi vs. Barcelona

In 2008, the Court of Arbitration for Sport ruled that clubs were free to prevent their players from taking part in the Summer Games. However, after Messi, the three-time FIFA world player of the year, had talks with Barcelona coach Josep Guardiola, he was allowed to go to Beijing. Messi was a key performer as Argentina won its second consecutive gold medal.

It should be every athlete's right to determine whether he or she wants to participate in the Olympics, especially in the soccer tournament, which could be a once-in-a-lifetime experience. If Hernández believes that he needs a rest, it should be his decision. He knows his body and situation better than anyone else.

We haven't heard from Chicharito on Sir Alex's decision, at least not yet.

As it turns out, Ferguson could lose several players to the Great Britain team. That includes veterans Ryan Giggs and Paul Scholes as possible overage players, and the likes of Danny Welbeck, Phil Jones and Chris Smalling, who could be called up if they are not part of the English team for Euro 2012.

Sir Alex and United are just about to complete a bad season this weekend, at least by United's standards. That means a trophy-less season despite competing in the English Premier League (finishing second to archrival Manchester City), in the English League Cup, in the F.A. Cup, the UEFA Champions League and even the Europa League.

Let's face it, United has lost a bit of its sheen, not bringing home any serious silverware this season. It was so bad at Old Trafford that the 37-year-old Scholes was forced to come out of retirement to help save the season. He acquitted himself well. The same, however, cannot be said of his teammates when push came to shove.

You have to wonder seriously if this empire is starting a decline, especially if United cannot recapture its lost glory next season.

After a scintillating first 2010-2011 season at ManU, Hernández's playing time and scoring was curtailed greatly in his second English Premier League season.

Ferguson said a lack of rest was partly to blame for his decreased production.

"His form last season was fantastic," he was quoted on the United website. "He's found the second year more difficult, but a lot of that is down to not having a summer break for three years and playing every summer for his country.

"Next year he will be fine as we have agreed with the Mexican Football Association that he is going to get the requisite rest that he needs to perform in the Premier League."

Actually, Hernández was doing just fine last summer until a freak injury while preparing for the Major League Soccer all-star game in Harrison, N.J. -- a concussion suffered during practice -- sidelined him for several weeks. He never quite regained his previous form and wound up on the bench more often than on the pitch.

According to the United website, Ferguson prefers his players to have at least 28 days of rest in the off-season. Assuming Mexico does not reach the quarterfinals, the team would play its final group stage game on Aug. 1. The English season starts on Aug. 18.

Of course, Sir Alex cannot stop Chicharito from participating in World Cup qualifiers -- at least not yet.

El Tri starts its run in the CONCACAF semifinal round begins in June. Mexico hosts Guyana on June 8 before playing at Costa Rica on June 12.

Hernández then could get a three-week rest then before resuming training for the Olympics in early July.

Not allowing a player of Chicharito's stature to perform is a loss on so many levels, a loss for Javier Hernández, for the Mexican team, for the Olympics and the sport as well.

Here's hoping that that Hernández and the Mexican Football Federation find a way to ensure that Sir Alex doesn't get his way this time.