Chicharito Injured As Manchester United Roll Past Aston Villa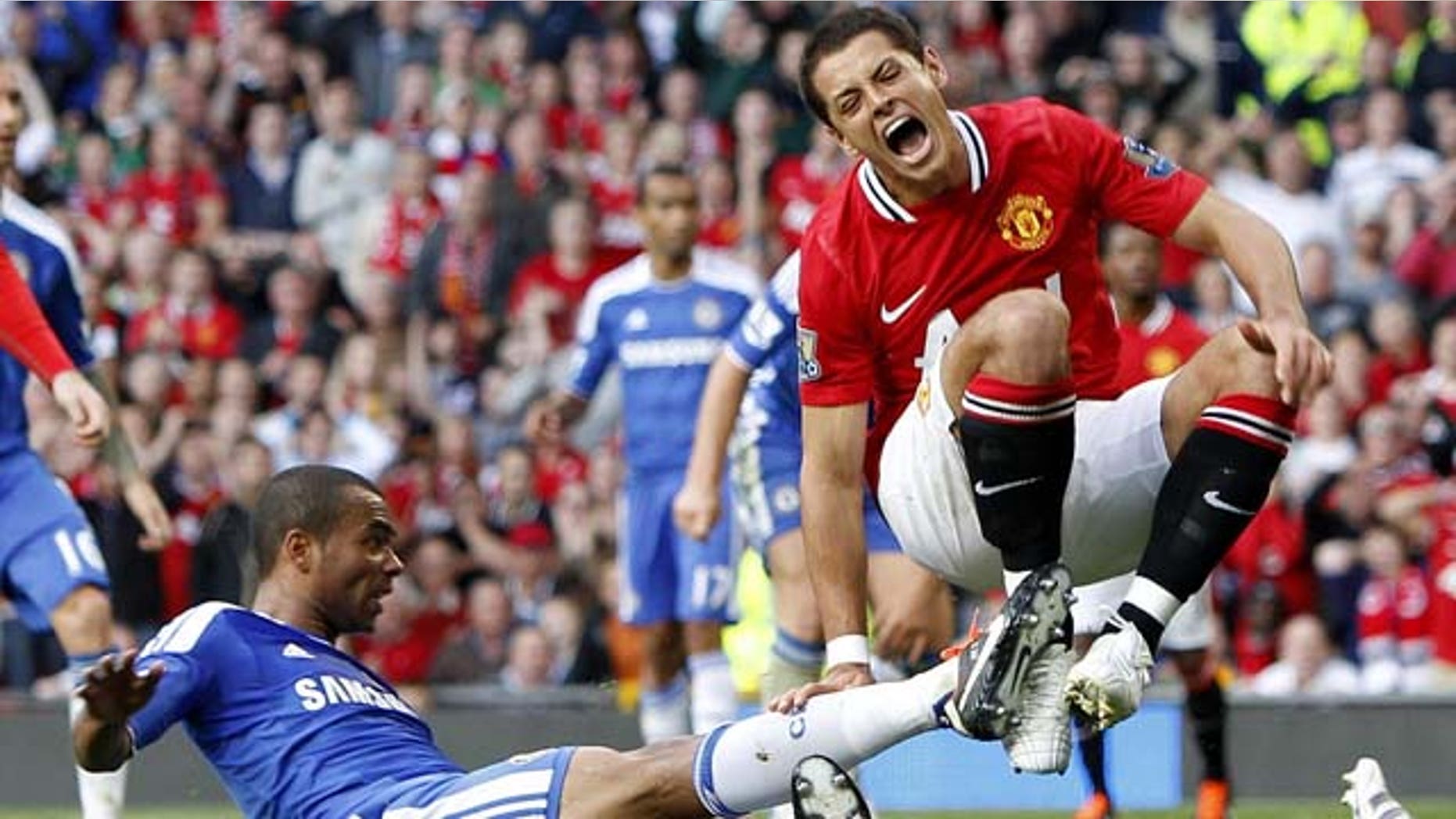 It was a bittersweet victory for Manchester United Saturday as the Red Devils defeated Aston Villa 1-0, but lost their powerhouse Mexican striker, Javier "Chicharito" Hernández early with an ankle injury.
Hernández went down around the six and half minute mark in Aston Villa's penalty box while the team was on the attack. There was no contact with any other players on field and it appeared that Chicharito caught his studs in the turf before falling to the ground and grabbing his left leg.
Manchester United medical staff rushed on field to attend to the injured Hernández, who held his hands over his face in pain as a brace was put on his leg and he was taken off the pitch at Villa Park on a stretcher.
Despite being  nominated for the world's most popular player award by the International Federation of Football History & Statistics (IFFHS), Chicharito's 2011-12 campaign with Manchester United has been marred by injury including a concussion after being hit in the head by a ball during a training session.
Where is no indication yet as to the seriousness of Chicharito's injury or how long he will be sidelined, the news will be of concern to Man U boss Sir Alex Ferguson and his squad, who found themselves eight points behind league leaders Manchester City and in third place in the Premier League going into to Saturday's evening kick-off at Villa Park.
Manchester City romped on Norwich Saturday afternoon, beating the team 5-1 and maintaining their dominance in the Premiership despite the lingering controversy surrounding Argentine Carlos Tévez.
Despite the lose of Chicharito, Man U played well with Phil Jones scoring during the 20th minute. It was his first goal for the Red Devils and helped them edge past Villa as well as regain the second spot in the Barclays Premier League
With the win on Saturday, United extended their unbeaten league run at Villa Park to 16 years.
Follow Andrew O'Reilly on Twitter: @aoreilly84
Follow us on twitter.com/foxnewslatino
Like us at facebook.com/foxnewslatino