Charles Barkley on former agent: 'I would blow his brains out'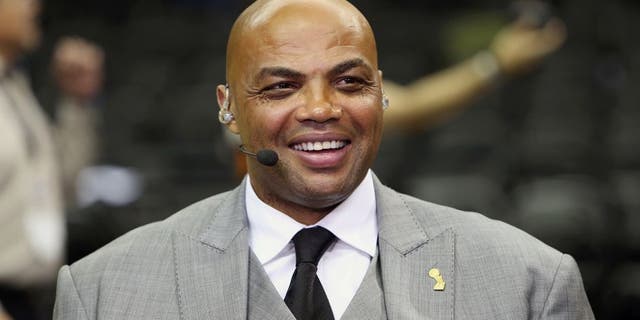 NEWYou can now listen to Fox News articles!
Well, this got heated quickly.
Charles Barkley made an appearance on Dan Patrick's radio show, and the two got into what was clearly a sore subject: Barkley's former agent, Lance Luchnick, who Barkley says stole money from him.
Apparently, the Hall of Fame player and current TNT analyst hasn't gotten over it. Not one bit.
"If I saw him today, I would blow his brains out. I hate that S.O.B.," said Barkley.
When Patrick gave him a lifeline, Barkley decided not to take it. After being asked if he would actually shoot him, here's what Sir Charles had to say: "I would if I had a gun. I would beat his ass down like a dog."
Here is the transcription of the full interaction, courtesy of SportsGrid.com:
This isn't the first time we've heard of problems with Barkley and Luchnick. We can actually go all the way back almost 30 years to find the genesis of the problem. The Philadelphia Inquirer wrote about Barkley's troubles with Luchnick, though not with as much fervent detail, on June 20, 1988:
Luchnick had been suspended by the NBA Players Association at the time of that article because of, as the paper said, "controversy surrounding questionable payments to college players and coaches."
Barkley commented on Luchnick to ESPN back in 2007, too:
It all started with a conversation about student-athlete compensation. Things started to get dark once Barkley began talking about how he borrowed money from agents while at Auburn. Here is the video version, with the conversation in reference beginning at about the 12:45 mark:
(h/t SportsGrid and Dan Patrick Show)