Chargers LB Cordarro Law likes flying under the radar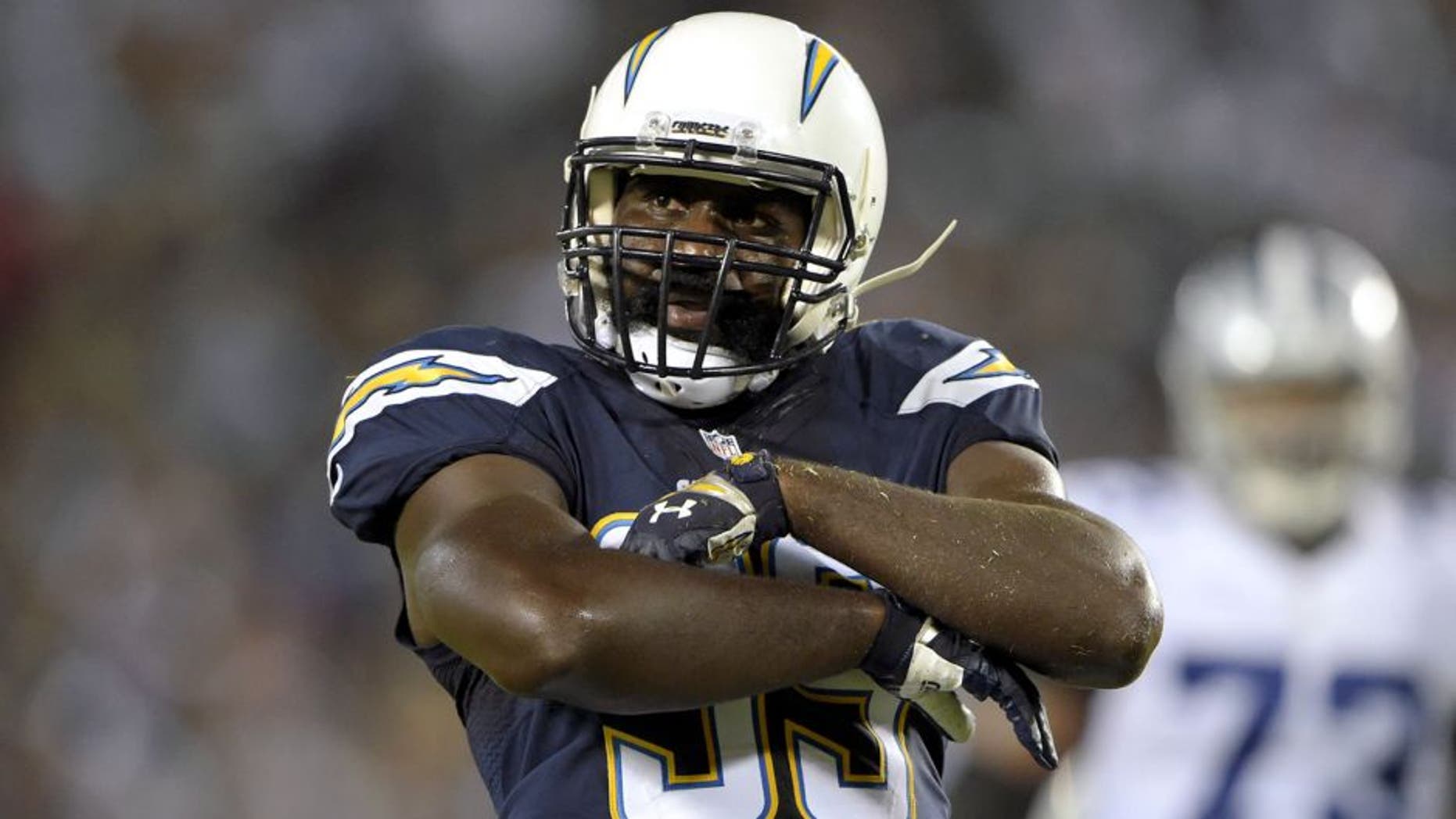 San Diego's defense is chock full of big names at linebacker.
Cordarro Law isn't one of them -- and that's just how the former CFL starwants it.
"I'm going to be the quiet one, so I want people to know me as the silentassassin," he told the team's official website. "I'm going to let everybodyelse get the attention and the shine, but I'll creep in from the side and bethat silent killer."
The media has seemingly zeroed in on rebounding star Donald Butler,oncoming rookie Kyle Emanuel, and others. The 6-1, 255-pound Lawhasn't been heard from much since he joined the Bolts as a high-prioritypickup from the Calgary Stampeders.
Don't blame the lack of attention on Law's play. The Southern Missproduct tallied three tackles, notched another sack, and forced a holdingpenalty in a crucial moment against the Cowboys.

He'll have to do much more to crack the Chargers' big-name linebacking corps, though.