Chargers' Flowers has a perfectly good reason why he gave up three TDs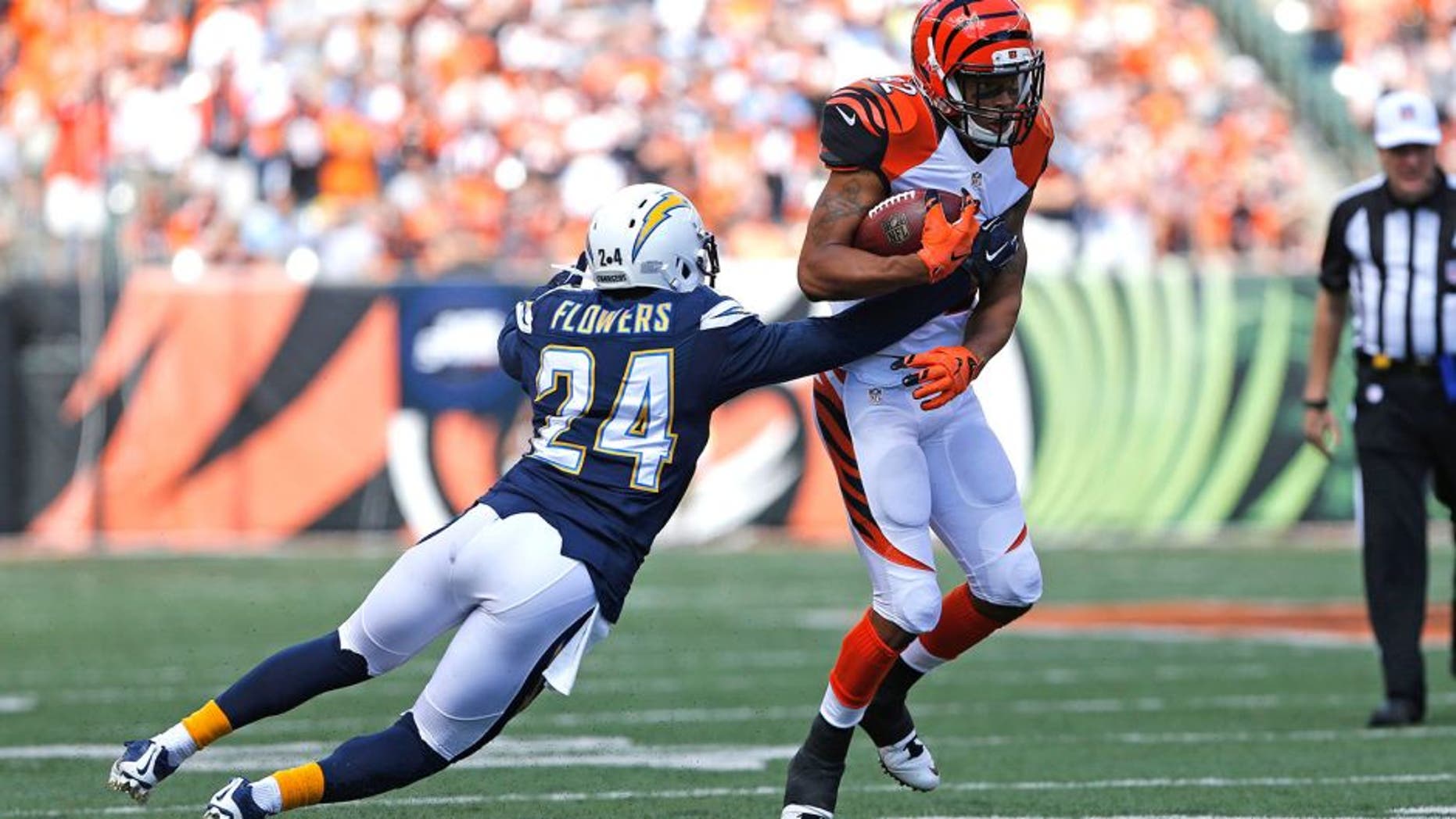 Brandon Flowers swears he wasn't the weak link in the Chargers defense last Sunday.
Sure, he was in coverage for each of the Bengals' three touchdown passes. He claims that has more to do with the help he had -- or was supposed to have -- over the top.
"I felt like I played good," the veteran cornerback told U-T San Diego's Tom Krasovic. "We've just all got to be on the same page as a defense on the back end and know what we're doing, so we don't have guys running free and thinking we're playing this coverage or not playing this coverage."
Flowers wasn't the only Chargers defender who looked lost. The Bengals lined up in foreign formations, ran new plays, and capitalized.
There are few defenders who possess enough athletic ability to overcome mental mistakes. Eric Weddle is one of them; Flowers is not.
Flowers gets by on veteran savvy and film study instead. He'll make sure to gather his teammates for plenty of the latter before taking the field again.
"We've just got to go back in the meeting room," he said. "I feel like most of all these touchdowns were communication errors. We've just got to be on the same page. Stop the stuff we can control."