Chargers aren't panicking with D.J. Fluker out of the lineup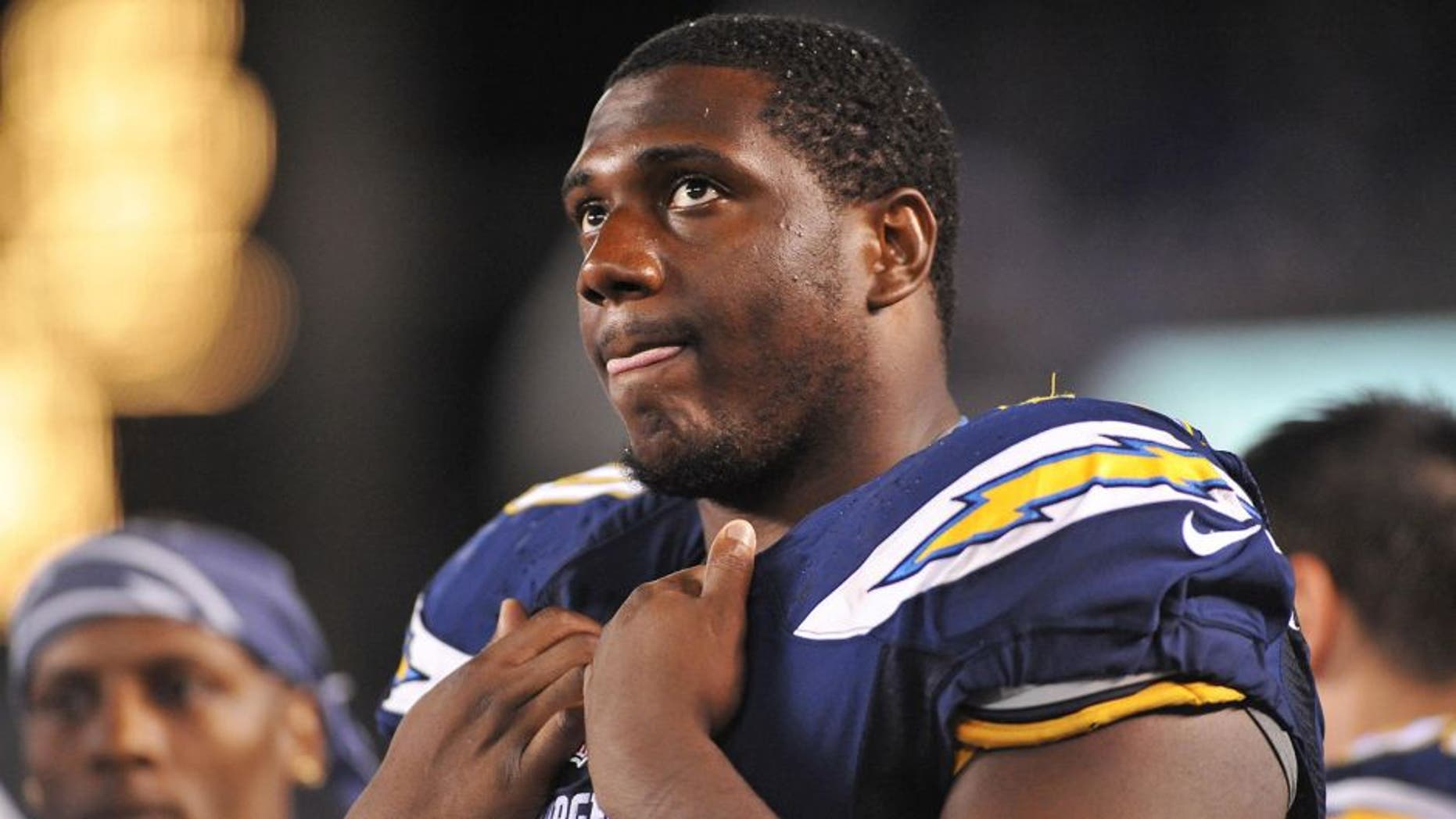 Chris Hairston is a career tackle -- but he's thinking like a guard now.
Such is the life of a reserve offensive lineman. When one starter goes down -- like D.J. Fluker did last weekend -- it's Hairston's job to adapt.
"I was just glad I was ready," Hairston told ESPN's Eric D. Williams. "And that's just a testament to this coaching staff, a testament to the guys that helped me get caught up and rolling."
He should get cozy in his new position now. Fluker could miss a reported four-to-six weeks with a high ankle sprain; it'll be up to Hairston to be the football equivalent of a pinch hitter.
Consider Joe D'Alessandris his hitting coach in football form. Hairston joined the Chargers to reunite with his former offensive line coach.
Now, that familiarity might've helped win him a job, albeit in an emergency role.
"He helped me with film study, and helped me with a lot of things that led me to last this long in the league," Hairston said. "To have that here is nothing but a plus."
The Chargers feel the same about Hairston. They'd much rather turn to an experienced veteran than rearrange their line -- a tactic they've begrudgingly used in years past.
Hairston claims he's ready. His new position demands it.
"There's a little more flashing across your face, and you've got to be ready to adjust," he said. "There can't be any hesitation at all. At guard you've got to be ready to roll."
(h/t ESPN)