Chad 'Ochocinco' Johnson: 'Geno Smith will flourish'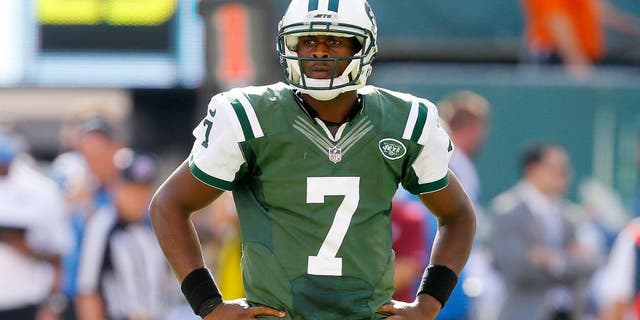 NEWYou can now listen to Fox News articles!
Chad "Ochocinco" has never been shy about voicing his opinions on hot topics. He was one of the most outspoken players during his playing days, and now he's one of the most outspoken on Twitter.
Late Monday night, Johnson went on a bit of a Twitter rant about different players and teams in the NFL, sharing his thoughts to his 3.59 million followers.
One of those tweets from Johnson was about the highly-criticized Geno Smith. Johnson didn't knock Smith, though. He praised him. According to the former Pro Bowl wide receiver, "Smith will flourish."
Johnson always had a flair for standing out, and he may be alone on this one -- at least, outside of New York. Smith has struggled mightily in his career, to say the least. He's thrown more interceptions (34) than touchdowns (25) and hasn't won over Jets fans just yet. He's got a long way to go, but having new weapons on the outside should help.
The Jets brought in Brandon Marshall and drafted Devin Smith to play alongside Eric Decker on the outside. With those three receivers on Smith's side, he's in a good position to succeed.