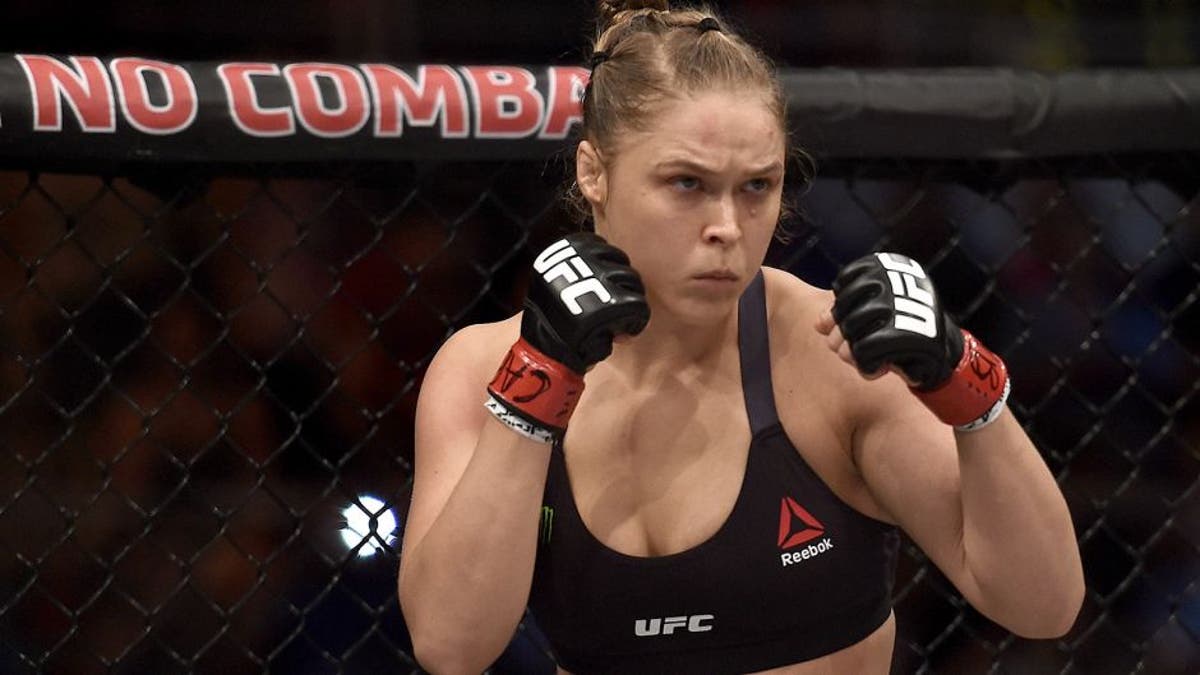 Ronda Rousey's performance on Saturday night at UFC 190 transcended pop culture and permeated the landscape of social media before, during and after her 34-second knockout of Bethe Correia.
Rousey has always gotten a lot of attention during her career, but there was nothing like the scene on Saturday night for her latest title defense.
The championship bout came at the end of a six-month run that turned Rousey from a well-known fighter to a household name.
It all started with her win over Cat Zingano at UFC 184 in February in a fight that lasted 14 seconds. Rousey broke the record for the quickest finish in UFC title fight history and then began appearing on dozens of TV shows talking about the lightning-fast win.
Rousey released her autobiography called "My Fight/Your Fight" that turned into a book tour where she encountered even more fans and engaged in a multitude of interviews about her life story that is now being converted into a film with the UFC bantamweight champion starring in the lead role.
Rousey graced the inside of Sports Illustrated's famous swimsuit issue, and then she was named "most dominant athlete" in all of sports. She appeared in both "Furious 7" and "Entourage" as her acting career started to take off as well.
It all culminated in the fight at UFC 190 where Rousey uncorked a hellish fury of punches to put Correia down, face first on the canvas. It was a picture-perfect ending and there was little doubt that the world was watching -- especially the celebrity world.
Here's a taste of some of the actors, actresses, singers, fighters and athletes who were tweeting about Rousey on Saturday night.
All told, Rousey's fight and UFC 190 generated over 934,000 tweets on Saturday night, according to Nielsen, while smashing the competition on television. Just to put that in context -- Rousey's last fight against Zingano was also No. 1 for the week but with 315,000 tweets. In six months, Rousey nearly tripled the amount of buzz she was creating on social media, and that just seems to be the tip of the iceberg for the biggest star the UFC may have ever or will ever see.