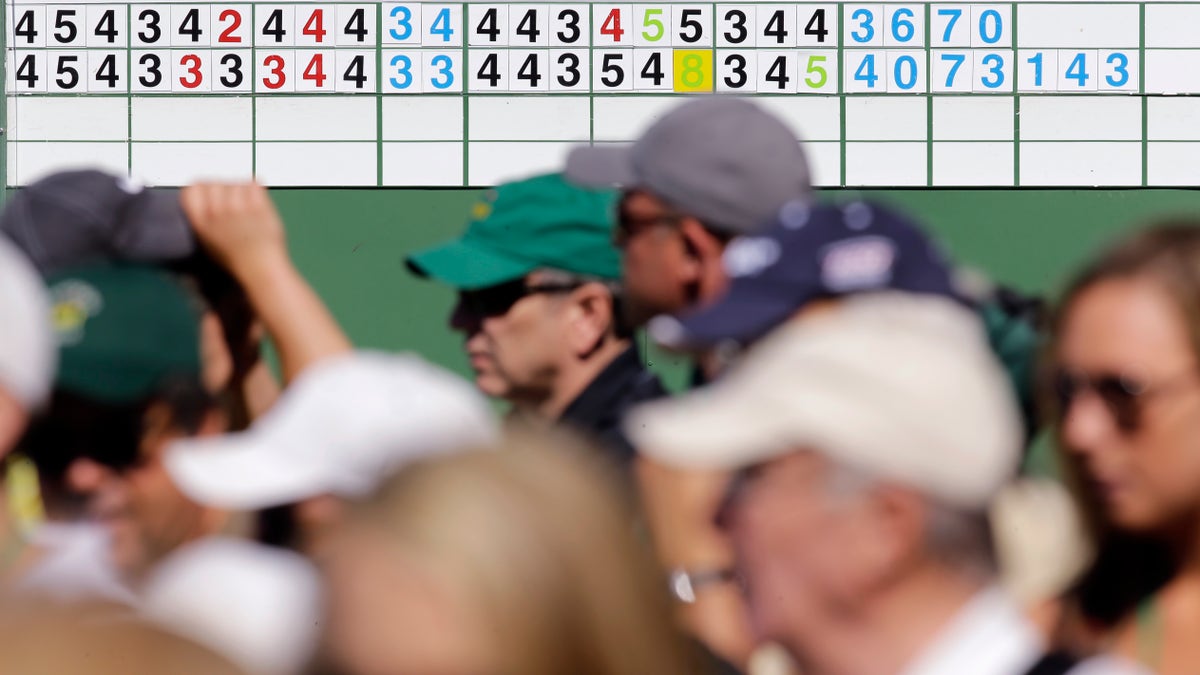 CBS announcer Jim Nantz led off the network's Masters coverage Saturday by describing what Tiger Woods did the day before on the 15th hole as an "innocent" and "absent-minded" mistake.
CBS devoted the first 12 minutes of its broadcast from the Masters entirely to Woods, who was given a two-stroke penalty earlier in the day for a bad drop that led to his signing an incorrect scorecard after his second round.
Woods' shot on the 15th hole of the second round hit the flag stick and bounced back into the water. He took his penalty drop 2 yards behind where he hit the original shot, a rules violation.
Woods was tied for 17th when the third-round broadcast started at 3 p.m. EDT, five shots off the lead. His story dominated the early coverage, and CBS didn't mention another player until 3:12 p.m.