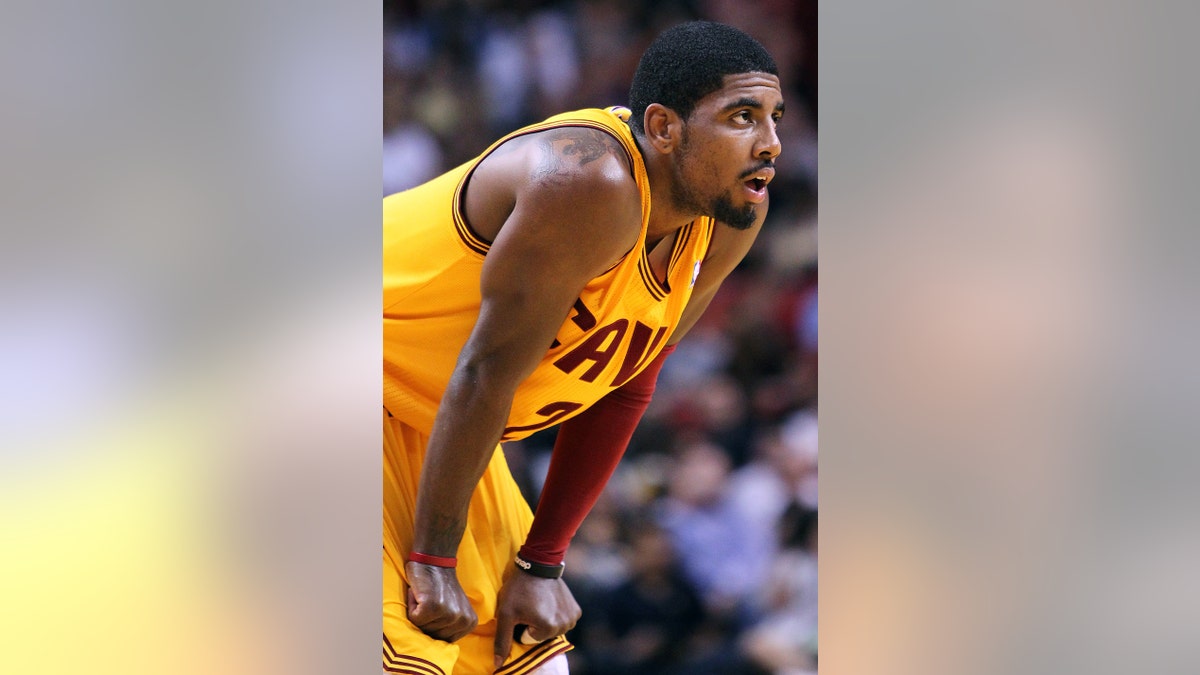 CHICAGO – Cavaliers All-Star guard Kyrie Irving has a hyperextended right knee and will miss tonight's game against the Bulls.
The Cavs said in a release that Irving has a "sore/hyperextended knee." He banged it during practice last week and was slowed by the injury during recent games at Orlando and Miami. He made just 6 of 16 shots in the loss to the Heat and did not have his usual explosiveness. Irving will rest for at least one game and his status for Wednesday's home game against Toronto is not yet known.
The NBA's rookie of the year, Irving is averaging 23.3 points, 5.6 assists and 3.6 rebounds. He won the 3-point shooting contest during All-Star weekend in Houston.
Irving missed 11 games this season with a broken left index finger.