Carrie Underwood trolls Blackhawks after Predators sweep Chicago in first round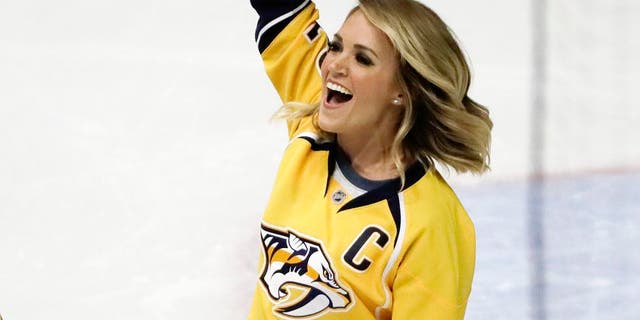 The Predatorscompleted a historic sweep of the Blackhawks on Thursday night with a 4-1 win in Nashville. Not only was it the first sweep infranchise history, but the Preds also became the first eight-seed to sweep a one-seed in the first round.
For the Blackhawks -- one of the NHL's premier franchises over much of the last decade -- it was a devastating and shocking postseason catastrophe.
One person who highly, highly enjoyed it was Carrie Underwood, the country music star who also happens to be the wife of Predators captain Mike Fisher.
Following the Game 4 victory, Underwoodgot to celebrating on Twitter.
As someone who appreciates a goodtroll job, I'm very here for Underwood rubbing somesalt in the wound.
Underwood performed (and crushed) the national anthem before the team's first playoff home game in Nashville, so if the Preds are smart they'll invite her back for the second round. They've got things working for them right now and you don't mess with good juju, not in the playoffs.
We'll be seeing you soon, Carrie.