Carl Edwards to Joe Gibbs Racing? Not so fast there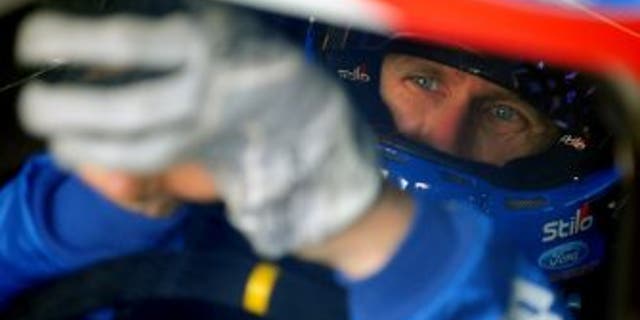 Believe it or not, in just a few short weeks we actually are going to see the start of what we call in NASCAR our Silly Season. That's when the dominos begin to fall for 2015 when it comes to where some drivers, crew chiefs and even some sponsors will land for next year's season. This is something we see every year and it just seems like it starts earlier and earlier.
While there definitely is going to be some realignment for 2015, I honestly don't think it will be to the extent we saw at the end of 2013 leading into this season. If you stop and write down all the major teams, there simply aren't a lot of holes opening up.
I know last week there was a lot of talk and speculation that both Greg Biffle and Carl Edwards would be driving for new teams in 2015, but now I just don't think that's going to be the case for both of them. I actually think Greg will be staying now at Roush Fenway Racing. I kept hearing that there was a possible deal for him to join Michael Waltrip Racing next year but it just couldn't come together.
With that said, I do believe Carl Edwards will definitely be leaving Roush Fenway at the end of the season. I know there is a lot of speculation about him going to Joe Gibbs Racing which tried to put a deal together for him in 2013. That would obviously be a fourth team for Gibbs, should it happen.
However, the closer I keep my ear to the ground, the more I hear that Carl will be going to Team Penske and they will field a third team in 2015. That scenario seems to make more sense to me with Ford trying to keep Carl in the Blue Oval camp. I really do believe it's time for Carl to go out there and try something different.
If Carl does leave and Greg stays, that leaves Roush Fenway with Greg, Ricky Stenhouse Jr. and their announced plans for Trevor Bayne in the return of the No. 6 car. If all that happen, who will drive the limited schedule for the Wood Brothers with Trevor moving to full-time status with Roush Fenway? Right now today, I honestly don'€™t know.
Outside of that, I really don'€™t see much moving and shaking. We already know that Steve Letarte is leaving as Dale Earnhardt Jr.'s crew chief. I really don't have any idea who will be Dale Jr.'s new crew chief. Steve will be joining the NBC broadcasting crew.
For those of you who might have forgotten, 2015 is also a realignment of the TV partners. TNT and ESPN/ABC will be gone next year, leaving our NASCAR on FOX crew and NBC to cover our sport.
So there are still a lot of questions to be answered for where all the players land once the music stops. I still don't see anywhere near the movement we saw last year.